Gotz Anna and Effanbee Katie
Submitted by

admin

on Thu, 2017-08-31 21:33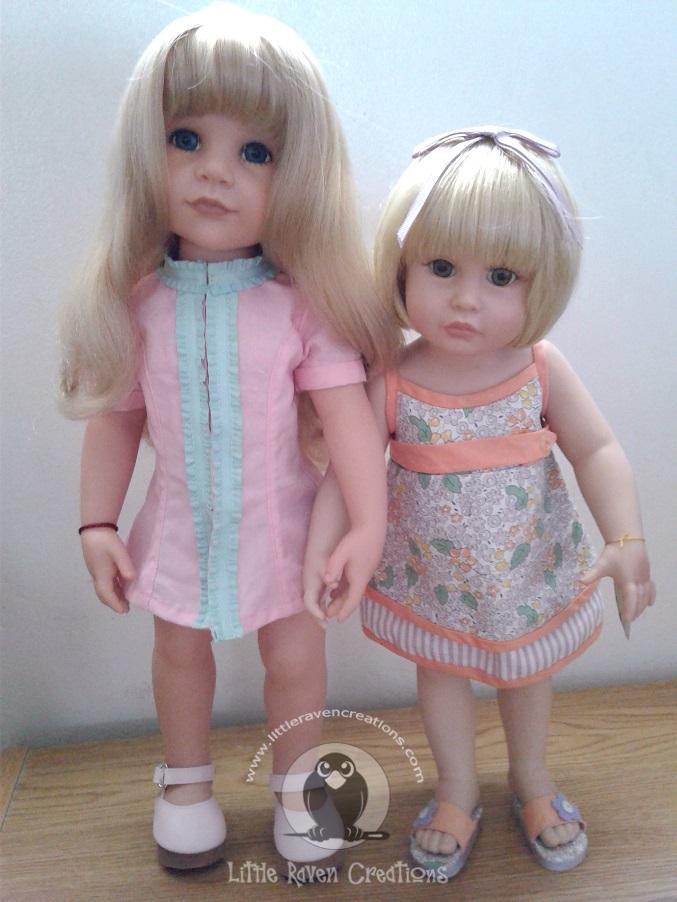 Two random dolls, because reasons. . .
Today my two random dolls are Gotz Anna and Effanbee Katie. I don't know what year Anna is from, but she's an unusual version of Hannah with wavy hair. Meanwhile Katie is Effanbee's Sunshine Sweetie Katie from 2006.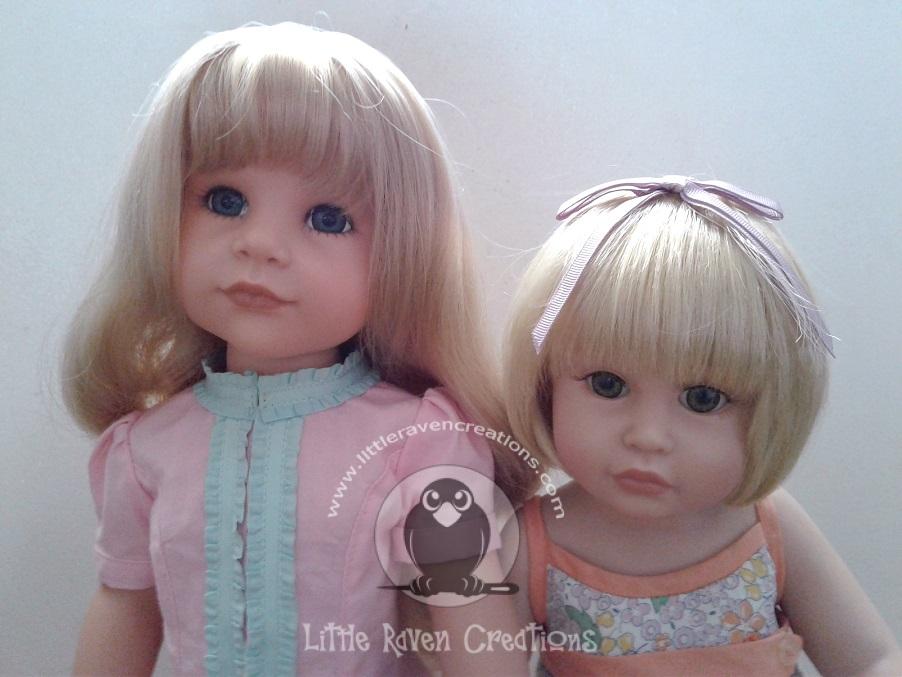 These two are part of a "Little Sisters" series I have been doing with some of my dolls. I thought they made such a cute match and reminded me of sisters!
Unfortunately the light was not with me that day; it was so overcast, I could not get a very good image of them. Both of these girls have now gone on to new homes, so I can't redo the photoshoot either.

I did do an alternate photoshot of Anna with my Winter Snowflake Katie, and the lighting was so much better that time. But I have to admit I prefer the poses on the original images better. . .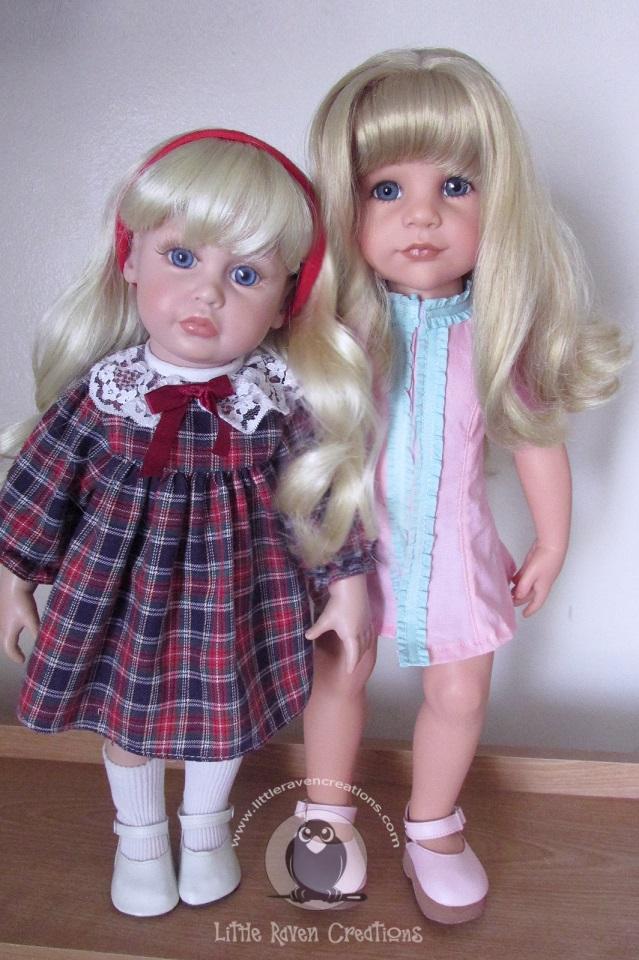 Anna was my very first "Hannah" doll and just loved her. But since then, I've collected enough Gotz Hannahs to satisfy my addiction and needed to scale back. ;) Winter Snowflake Katie is my second Katie and was a super lucky find on eBay. She has actually been getting a restore and she's nearly done. She came to me with no hair or eyelashes and fingernail polish all over her hands and feet! I'll be doing a rescue post on her soon.