About LRC
Welcome to the Site!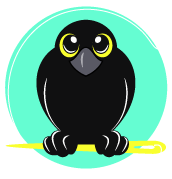 At Little Raven Creations, we aim to provide beautiful, unique, and creative fashions for 18" playdolls, and also promote a variety of our handmade plushies for collectors and fans of television series such as My Little Pony: Friendship is Magic. We're just getting started launching our website, and there is still much to do. So as our creations begin to trickle in, take time to look around our site, and get to know some of the boy and girl dolls who have recently taken up residence at Ravenhome--the base of operations for Little Raven Creations!

About "Little Raven"
I'm Cerise, the crafter behind LRC. I have been a lot of things in my life so far: a writer, an illustrator, a portrait artist, a web designer, even an English professor! But one thing I can say for sure is that I have always been a lover of crafts and sewing. My interest in crafts began at about the age of seven, when I watched and learned from my mother and grandmother as they wove their beautiful creations with fabric, thread, or yarn. I early on learned how to make my dolls clothes in this way, and as a quirky, hipster teen, I ventured into designing my own clothes from custom patterns, and later, I created my own costumes for holidays and events. Now in my middle years, I'm back to my first love, doll clothes, this time with the opportunity to share my interests with a wider audience of doll-enthusists just like me!
Why "Little Raven"?
I chose the name Little Raven Creations because my family name means "little raven" or "little crow;" As the love of sewing and crafts extends far back through my roots, I couldn't imagine a better name for my business, website, and creative doll crafts! 
Thanks for dropping by, and I hope you enjoy your stay!