Coming to Life
Submitted by

Little Raven

on Wed, 2016-07-20 19:41
So yeah! I'm pretty happy with my progress on the custom cloth body I've been working on. I have the arms and legs attached now and even inserted the armature to fully test it out.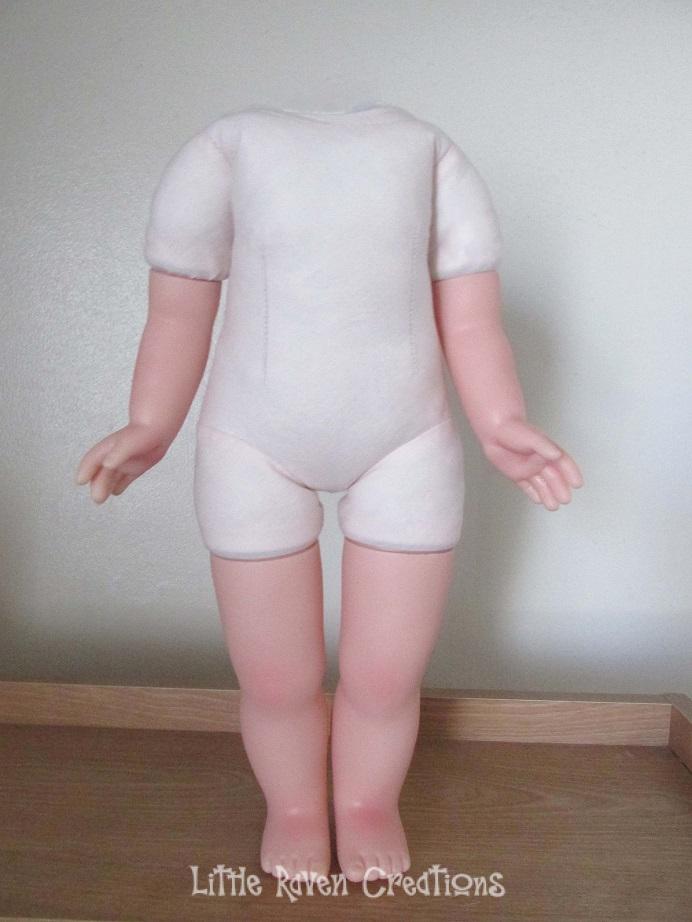 Some will probably find my headless dancing doll disturbing; all apologies. ;) But it's necessary. Before the head goes on, I have to be sure the rest of the body works as it should--and looks good too, which I think it does. Now my custom Secrist Friends dolls can stand and pose and even boogie down if they want. (Boogie? Pardon me while I return from the 70s).
I'm really impressed by how well the body balances with the armature, especially as the vinyl feet are slightly rounded at the bottom and were definitely never intended to stand on their own. Of course, shoes will help, but even a fair ability to stand and pose barefoot is an improvement overall.
And heck, I can't help it. I think the proportions are super cute and have a lot of personality. Plus I made sure the measurements were close to American Girl dolls, so clothes would be fairly universal. (The body measures 11.5in - 10.5in - 12in.) I may need to revise the upper arms just a bit to get a smoother line, though nothing major at this point. And while future dolls will have additional needle sculpting for belly buttons and such, I think even the plain body looks decent.
So I may have achieved the look I was going for! In my opinion the pictures don't quite do it justice.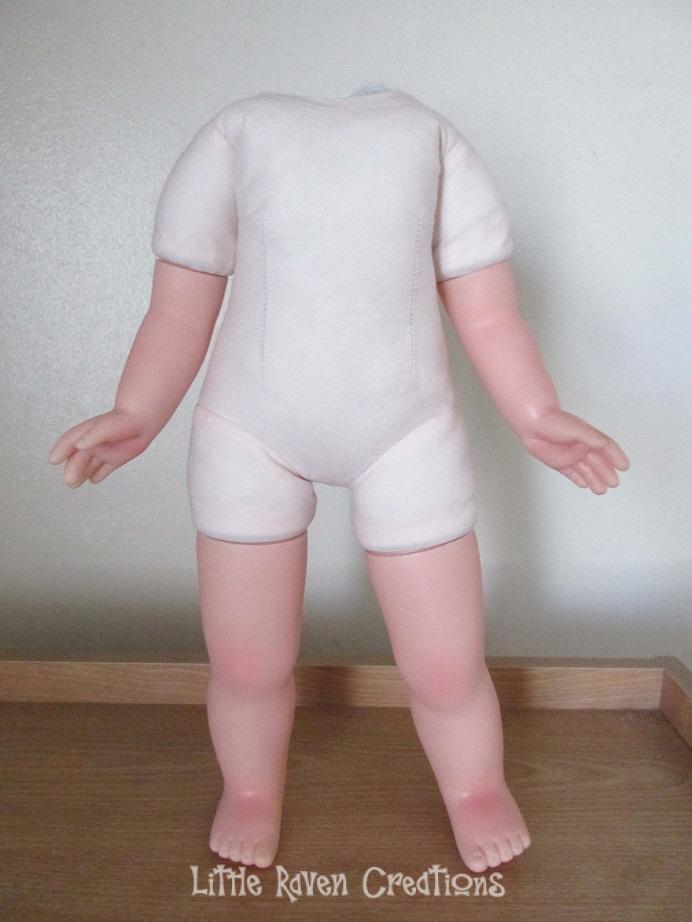 The final step will be to add the head, which will probably add a whole new challenge for balancing, since the head's fairly heavy. And the final final version will theoretically use a closer cloth color match to the vinyl.
But even as is, I'm eager to see the new LRC-Secrist doll in one piece at last!
(Other posts in this series):