Doll Run Fun
Submitted by

Little Raven

on Sun, 2017-10-22 14:10
I dropped into a couple of stores last night to check on some of the new 14" dolls springing up this season. I still haunt Big Lots from time to time looking for new 18" Style Girls and found a fairly nice stock of them, including HTF Mira and Gia. Wow, I hope they are there for a while yet! I love these cute, affordable 18" dolls.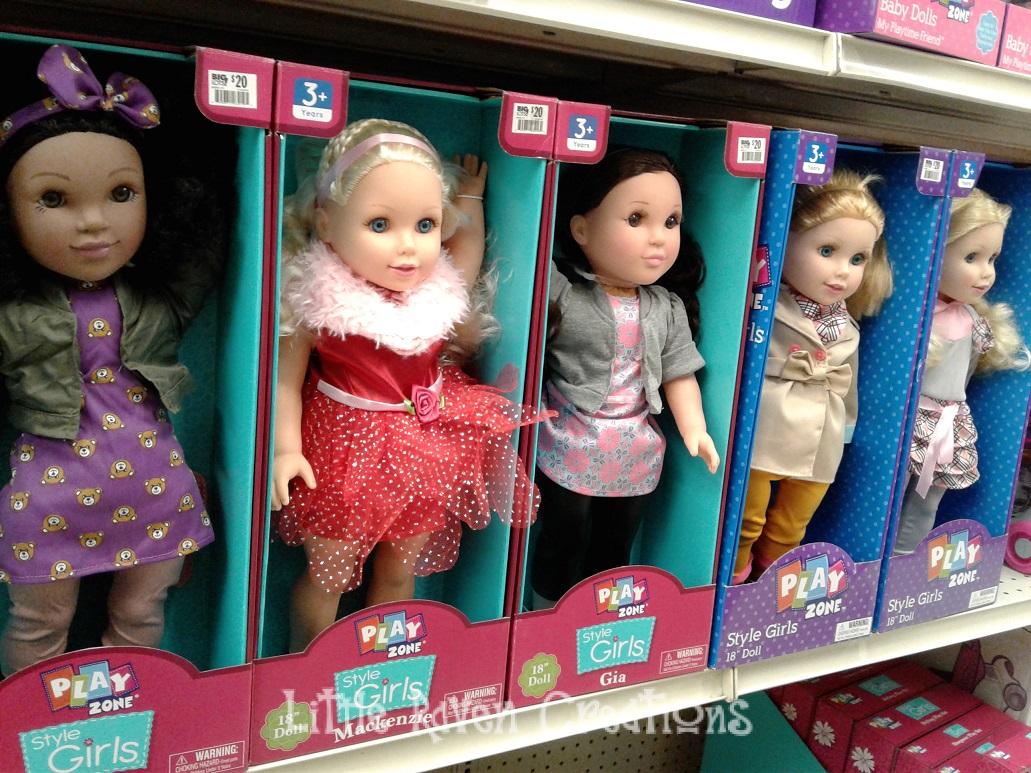 Mira, Mackenzie, Gia, Rachel, and Chloe
And I also found the new little 14" Style Girls! How interesting that Hearts for Hearts dolls got the ball rolling on the 14" doll obsession a few years ago, and then American Girl jumped on the bandwagon with Wellie Wishers. Now 14" dolls are popping up everywhere!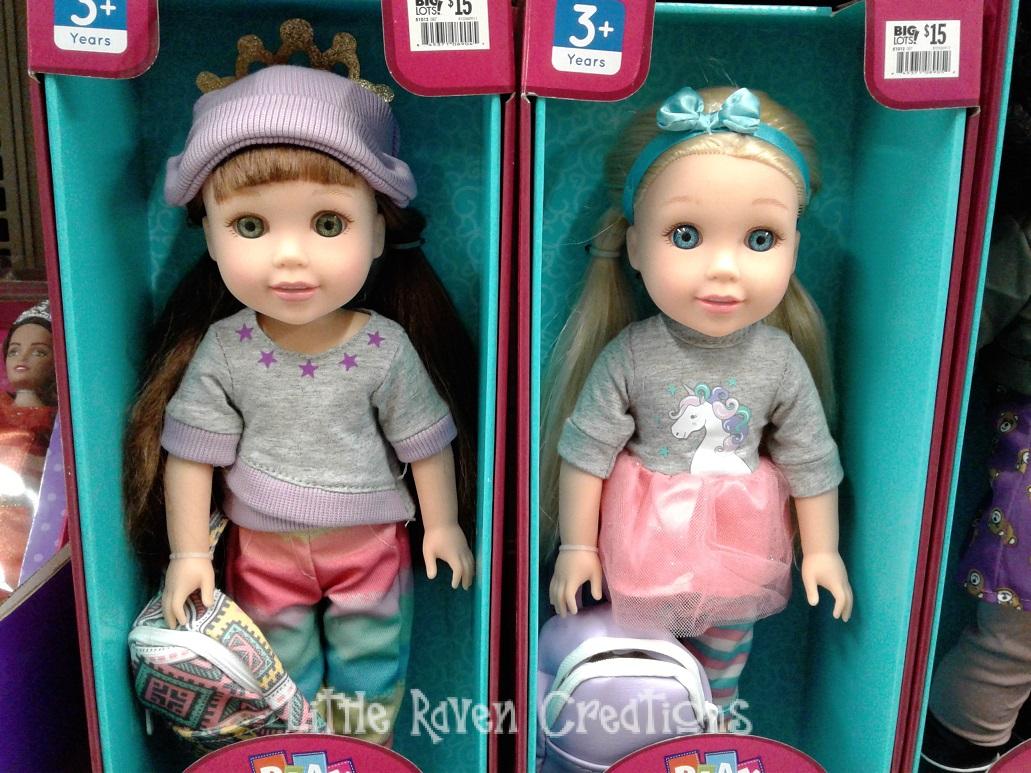 Piper and Quinn
These little girls are super adorable; Style Girls never disappoints in their choices for cute face molds. 14" Style Girls have faces as cute as WW and H4H dolls and that's saying a lot. Of course it's just my opinion, but look at these cuties! Not to mention I really think they're even prettier in person: photographs don't quite capture the extent of their sweetness.
Skylar
There were three different 14" Style Girls there, Piper, Skylar, and Quinn. I don't know know if there are others, as I'm still learning about these dolls. I hope I can get one or two of them in the near future and do a review.

Afterward I dropped by Target, looking for the new 14" Glitter Girls, and was surprised to instead find Hearts for Hearts Girls! Since when?! I know I don't keep up on all the cool new cutting edge dolls news, but I was surprised that I didn't know Target sells H4H dolls. Go figure. They had Nahji, Consuelo--and omygosh Dell whom I've had my eye on since forever. I know what I want for Christmas. :)
I couldn't find Glitter Girls though! I looked up and down round and round; didn't see them. Disappointing. But I did find some of the new, rebooted Positively Perfect dolls there. I've been on a new PP kick, so it was great seeing them there up close. They only had the Latina dolls, Sofia and Emily, but it was the first time I have ever seen any of the non AA dolls in person. I was surprised at how cute they were, especially Emily. Sofia had Big Hair and Didn't Care that it was in her face, but I couldn't get a good look at her that way :) so I had my eye on Emily. I wish I could have seen the new Caucasian Positively Perfect Divah dolls too. Maybe they will pop in by the holidays.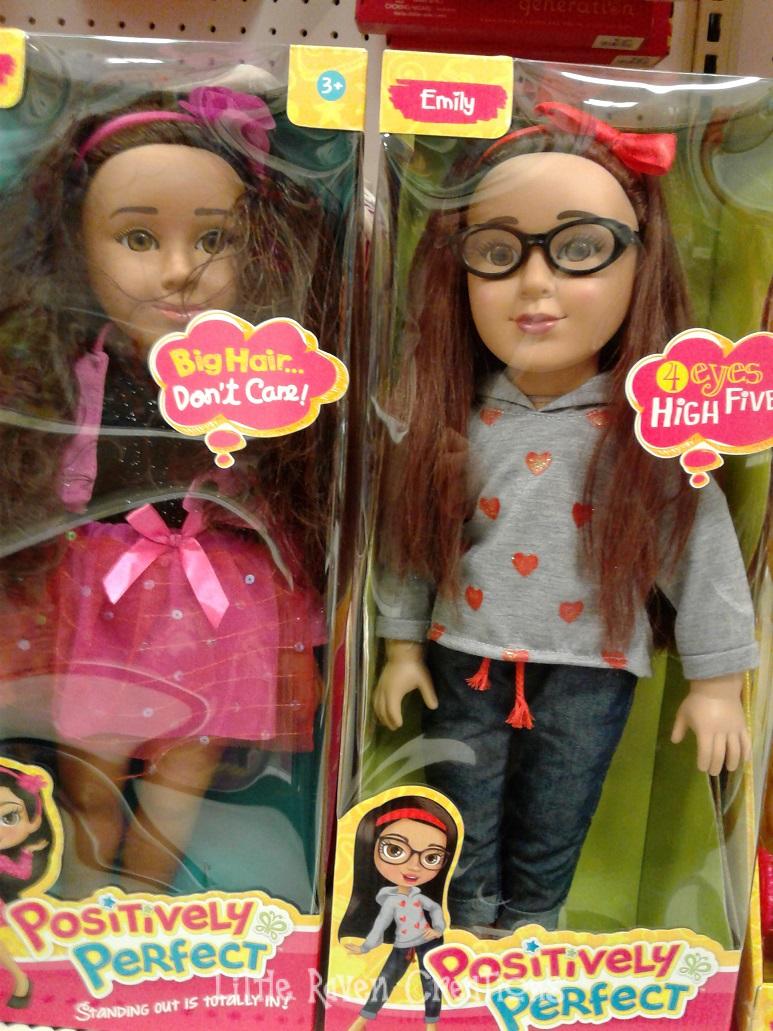 Sofia and Emily
So that was was my doll run and it was pretty fun; I hope I can make another soon and this time get one maybe two of them for a closer look.