Hannah and her Dog!
Submitted by

Little Raven

on Mon, 2015-01-19 14:18
I can't believe Hannah of Hannah's World | Hannah and her Dog fame popped in on eBay and I can't believe no one nabbed her the first time around. I didn't have the funds so I watched her go by-by with a sigh and a tear. But sure enough, she came back around at a lower price, and up to the last minute no one bid on her again, so I was able to get her! I'm so happy!

She's the 2014 version (there's a new Hannah and her Dog every year) called "Gold Dust Hannah." This doll, no matter the version, is not an easy find and usually in fairly high demand. She's always sold out from every on line doll shop I've seen so I was really surprised she slipped through eBay with only a whisper, and now she's mine!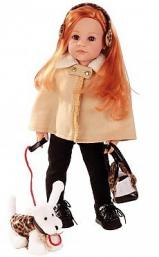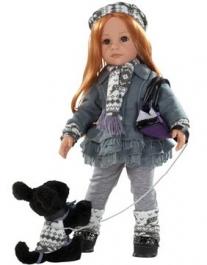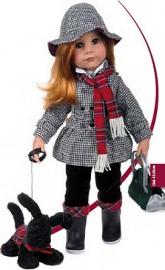 Hannah and her Dog from previous years.
She's probably going to be awhile as she's shipping from overseas, but she will be my first genuine Hannah--not counting Anna who arrived a few short months ago. It's going to be so cool, as I've been hoping for this one for a while! I will update when she arrives. . .
UPDATE: Two weeks later, there may be a concern that Hannah's delivery is stalled somewhere between here and New York due to the bad winter storms they are having back east! I just recieved a message from the seller who is likewise expressing concern. All I can do for now is wait and hope that Hannah is safe wherever she is!
UPDATE: Nearly a month later and Hannah (and her dog) have not arrived. I'm worried. :/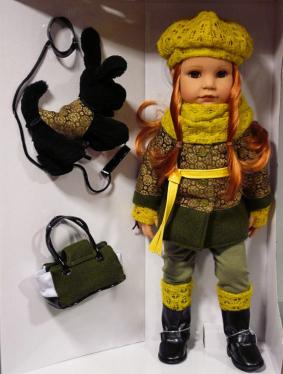 The seller has fortunately been very open with communication and has done everything to keep me updated as to the whereabouts of the package, but there have been no tracking updates from the USPS for several weeks now and we are both wondering where Hannah disappeared to! Again the theory is the winter storms and ice back east have blocked the package somewhere so likely that's what has happened. Yet I hope this beautiful doll has not been lost or ruined in the process! I even tried to get more information from the USPS, but they could give me none, saying they had no record of the package arriving in the US as of yet. Yikes.
Well I have 45 days to file a claim with Paypal, but I'm going to wait a few more days in the hope Hannah makes it home at last.

UPDATE: Thirty days and the seller has stated I can file a claim with Paypal if I need to, so I did. It was a kind of sad experience. :(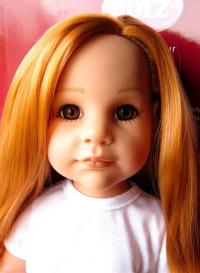 UPDATE: Thirty-two days later and OMG there has been a tracking update from the USPS! Hannah and her Dog arrived in California about an hour ago. OMG, she is not lost! This is such happy news! Being that it's now Sunday, if I am lucky, she'll be here Monday. I hope she arrives in the same condition she left!
I'm really excited but can't help being worried still. Counting down the hours to Monday!
UPDATE: Well, she made it! Thirty-four days later she is finally here! Everything's perfect and what a beauty! Hannah (and her dog) are no worse for the wear after their long adventure from overseas to here--and no telling what that entailed. It will probably make a great story for Doll Adventures!
Meanwhile, Hannah is home and I can't begin to say how impressed I am by this super pretty doll. The clothes are really cute too and they gave me some great design ideas, and her little dog with his huge ears nearly steals the spotlight! I absolutely love the little dog accessories like the collar and leash and doggie sweater, and the pooch carrier is to die for!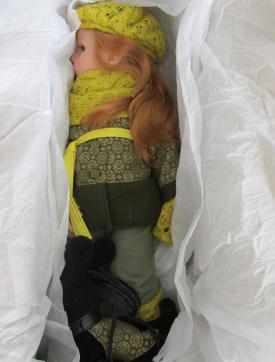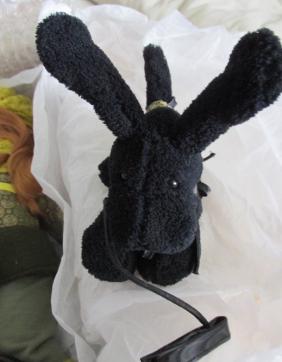 My first view of Hannah after her long journey home. (And her little dog too.)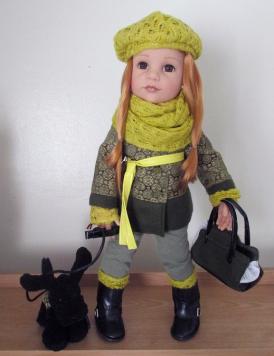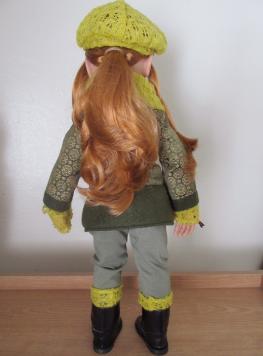 After several weeks and thousands of miles in a box through snow and blizzards, she's perfect!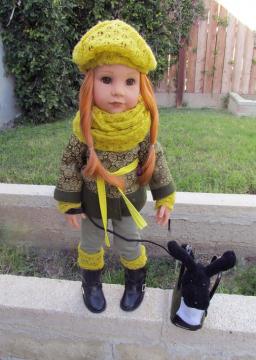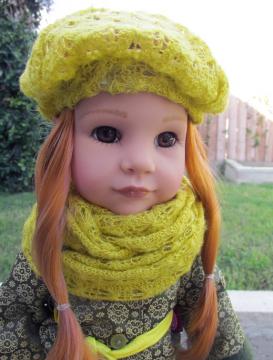 I'm so happy I finally have Hannah and her Dog--what a journey it's been. And I'm thinking Hannah may have a few tales to tell us about her adventures traveling halfway across the world. I'm going to wait and see what she has to say about it. ;)