It's Going. . .
Submitted by

Little Raven

on Wed, 2016-03-30 15:35
I've got some progress going on my four rescues.
In the past, I've worked on up to three dolls at a time so taking on four is a lot to bite off! But so far so good. I'm especially happy with the way my Heidi Ott disembodied-Hannah-head-bargain is looking; it's come a long way since pairing itself with a headless AG body--a match made in doll heaven. Hannah is now Han, and I'm loving his freckles and brows. He's close to done now, just needs new clothes.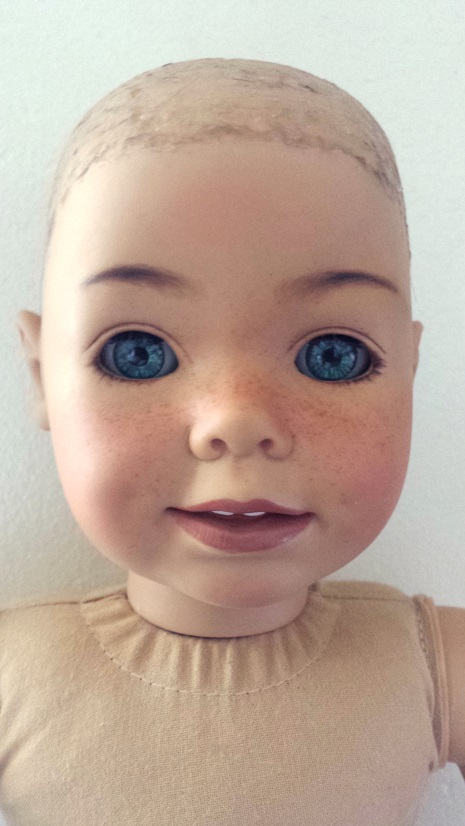 LEFT: Trying out a wig on newly painted face -- I like where this is going. RIGHT: Freckles added and finished with sealer.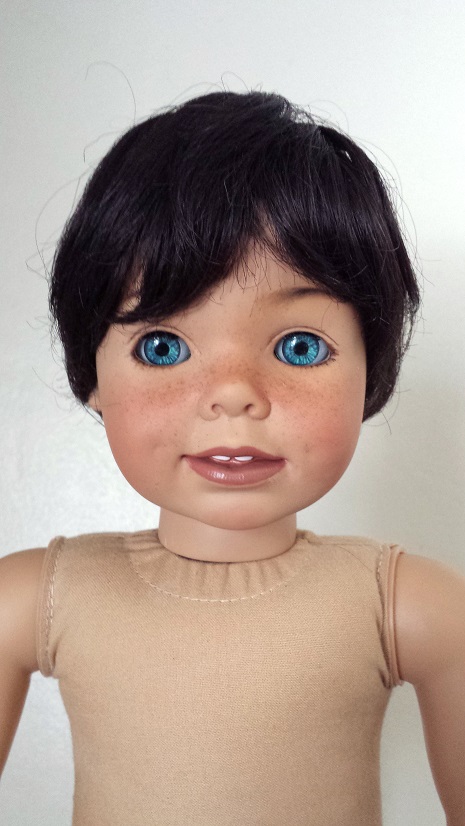 Han complete. I love the freckles.

Did I say I like freckles? My little blonde OG nails the look.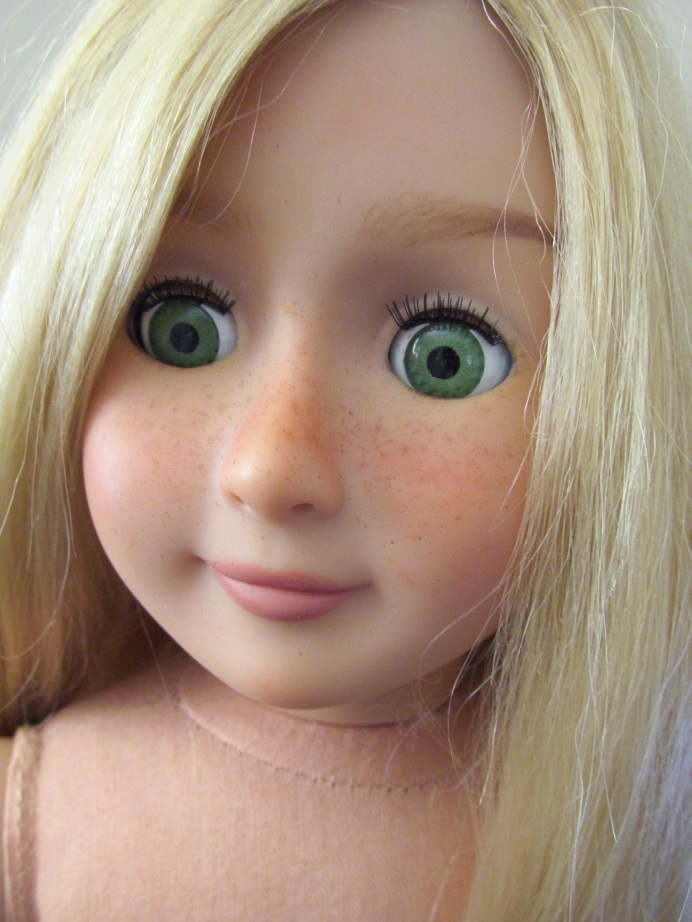 Our Generation and freckles.
I may have something here.
O look, My Twinn Ariel is getting ready for her closeup. With her new, light hazel-green eyes and "trial" face paint, she's getting closer to the look I've been envisioning for her. I'm still experimenting though, as she actually went from bright to pale to bright again lip color. I just feel the more intense color works for her, though it's not usually my preference. I think I like the side part much better than her original middle part too. I will probably tacky-glue her wig that way for now.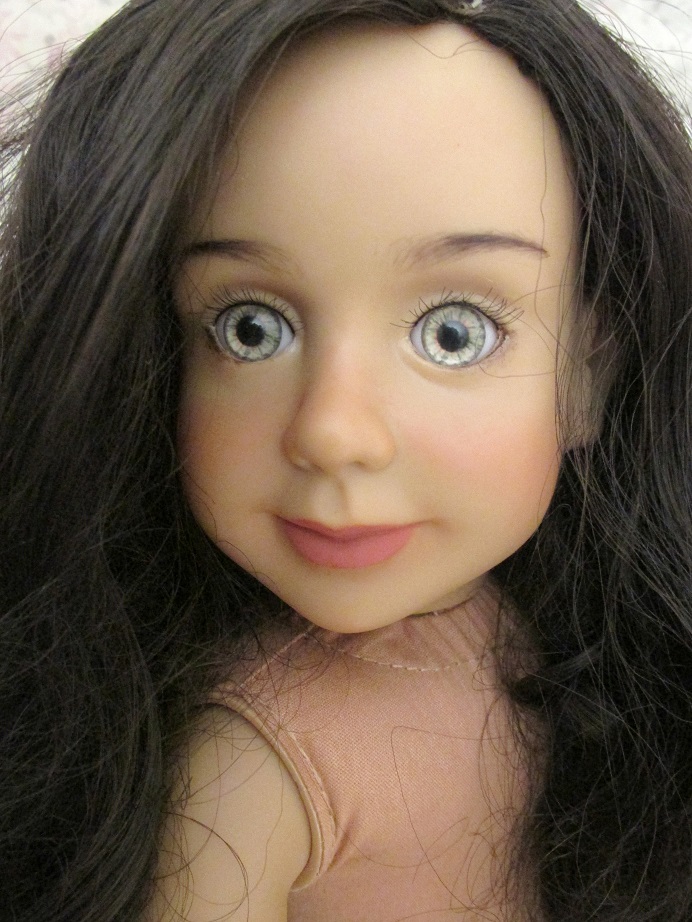 My Twinn 18" Ariel, whose not actually a rescue but more like a makeover.

And last but not least, my Secrist boy is looking way awesomely cute. This little guy was super easy, just needed a new boy wig. I'm working on some clothes for him along with Han.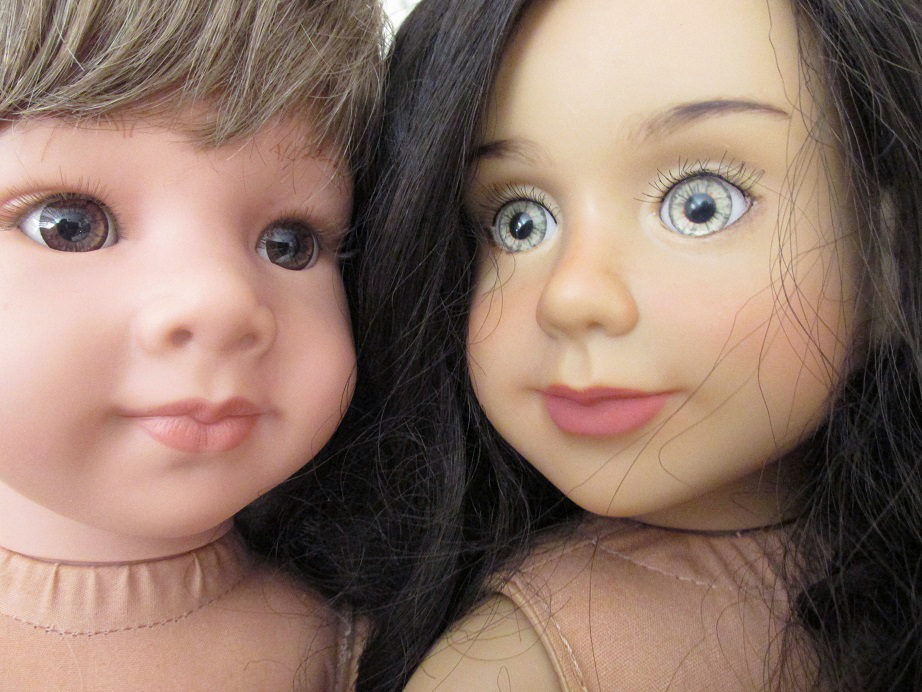 Secrist "Friends" doll with My Twinn Ariel.



UPDATE:

Final results (mostly) on these four: I'm pretty happy with them! Both boys turned out really cute and loved it that the Secrist head boy only needed a wig. Han looks fantastic with his new wig, eyelashes, brows, and freckles, and the OG, what a beauty! She got new expressive brows, freckles, and a shiner glaze on her lips. My Twinn Ariel is close, but not 100% done. I'm readjusting her lips color and adding individual eyelashes. Crazy!
The three that I put up on eBay sold nicely and are on their way to their new homes, yay! But for now (and for the foreseeable future) I'm keeping My Twinn Ariel for my greedy self muhahahah!