My Life As Dolls
Submitted by

Little Raven

on Sat, 2017-04-22 00:49
My Life As dolls first appeared in 2012 when Madame Alexander introduced a new 18" play doll collection which featured dolls in different life roles, and were sold exclusively through Walmart. MA had been partnered with Walmart the year before for their 2011 Friends Boutique collection (and with Target for Play Wonder dolls as well as with Cosco for their Girlz collection) but replaced them with the new My Life As dolls.


MADAME ALEXANDER MY LIFE AS DOLLS: PRINCESS, GYMNAST, COWGIRL, EQUESTRIAN, SPORTY GIRL, AND HAIRSTYLIST
The My LIfe As collection (popularly known as "My Life") was about dolls doing what they liked and were good at. There were numerous themes such as My Life as a Gymnast, My Life as a Hair Stylist, and My Life as an Equestrian, a Cheerleader, a Schoolgirl, a Ballerina, an Outdoorsy Girl, a Snow Boarder, a Princess, a Beach Vacationer, a Yoga Instructor, a Cowgirl, a Nature Girl, a Soccer Captain, and many others.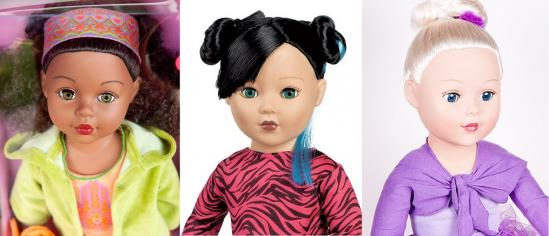 MADAME ALEXANDER MY LIFE AS FACE SCULPTS
Madame Alexander My Life dolls used three separate face sculpts, African American, Asian, and Caucasian, which were generally the same models as their Friends Boutique collection. They had standard MA vinyl chest plates, tilting heads, and cloth mid sections. Some (or all?) may have had bendable limbs.


The dolls came in light, medium, and dark skin; blue, green, or brown open/close eyes; and several shades of blonde, brunette, and ginger rooted hair. Some may have not had the best hair plug coverage and needed to keep their default hair styles to cover sparse areas. But they were cute and popular and carried the Madame Alexander brand.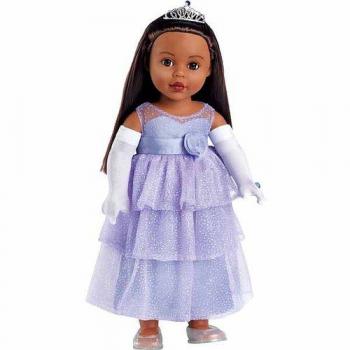 But in 2014 Madame Alexander bowed out of the My Life As enterprise and CitiToy took over production, introducing some new themes and faces. While they essentially kept the same body style, minus the tilting head/neck, and most of the "My Life As" themes, they did offer two new face sculpts meanwhile doing away with the Alexander sculpts altogether.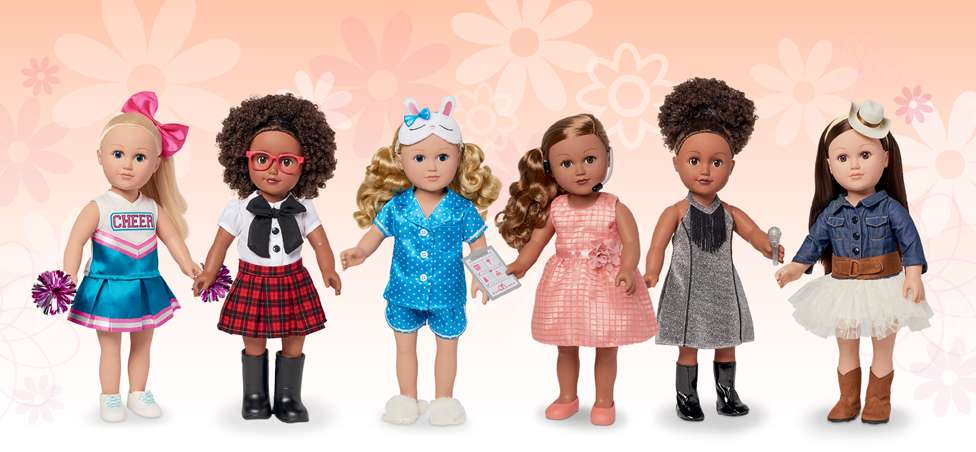 CITITOY MY LIFE AS DOLLS: CHEERLEADER, SCHOOLGIRL, SLEEPOVER HOST, PARTY PLANNER, POP STAR, COWGIRL

The CitiToy sculpts are similar to one another, though one is more smiley, one less smiley. One sculpt is shared by the Caucasian and Hispanic dolls, the other is used exclusively for African American dolls. There are no Asian sculpts.

CitiToy My Life As dolls are actually cute for a lower end doll, with delicately feathered brows and natural face paint. Some dolls have natural looking freckles, which the Alexander dolls universally didn't. They have long curling eyelashes and detailed, colored, open/close eyes in brown, green or blue.


CitiToy also resolved the bald patches in the dolls rooted hair, so they could have more versatile hairstyles. Their hair can be curly, wavy, or straight; long or medium length. It can be pale or medium blonde, ginger/red or auburn, or light, medium, or dark brown.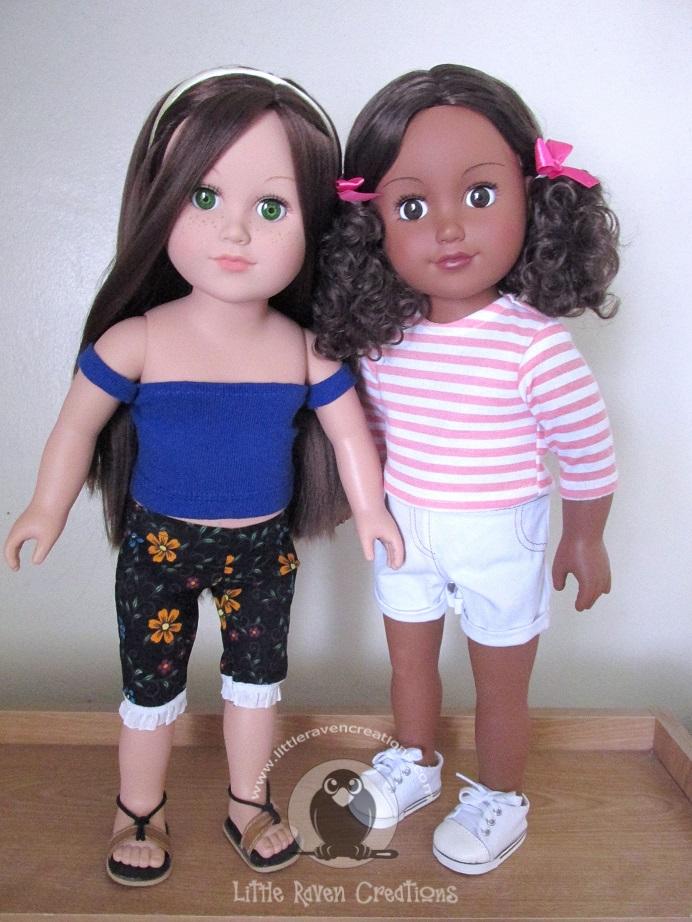 CITITOY MY LIFE AS SCULPTS
They have vinyl chest plates and cloth mid sections, like the previous Alexander dolls; however, their heads only turn side-to-side rather than pivoting up and down as well as side-to-side. Their legs are bendable. Their vinyl comes in light, medium, or medium-dark. The dolls are grouped as Caucasian, Hispanic, or African American, but some look ethnically generic enough to be of mixed or custom backgrounds.

MY LIFE HISPANIC (left) and AFRICAN AMERICAN DOLLS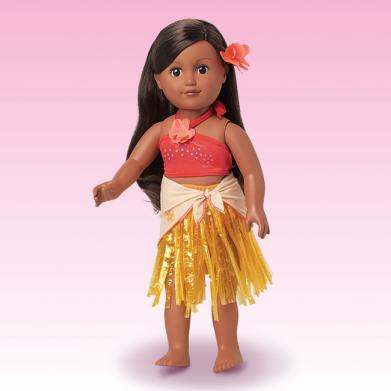 MY LIFE AFRICAN AMERICAN DOLL AS POLYNESIAN PRINCESS
In 2016, a new and very welcome move by My Life As dolls was the addition of two boy dolls to the collection. They were both My Life as School Boy dolls which have a slightly different construction than their girl counterparts: they are made entirely of vinyl. The full vinyl bodies are proportioned like boys, with broad shoulders and slim hips. They have genuinely cute, though very "boyish" faces, rooted tousled hair, and fixed eyes with no eyelashes.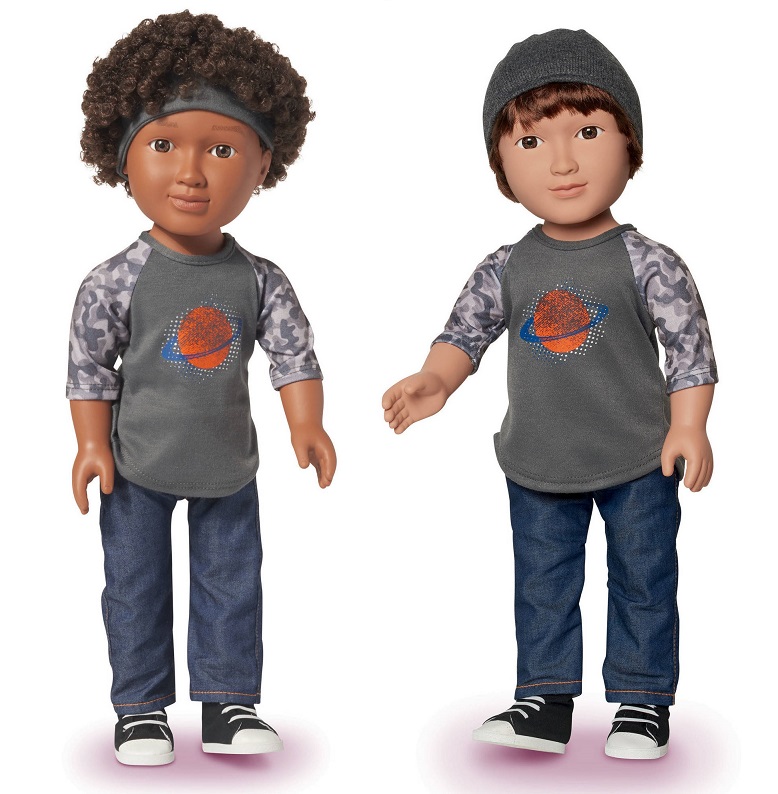 MY LIFE AS A SCHOOL BOY AFRICAN AMERICAN AND CAUCASIAN
It's my guess that the vinyl bodies, fixed eyes, and no eyelashes were made with boys in mind who might want a doll to rough and tumble without with worrying about fiddly things like batting eyes and eyelashes, though they are undoubtedly also a perfect match for girls who may want a brother or friend for their girl dolls.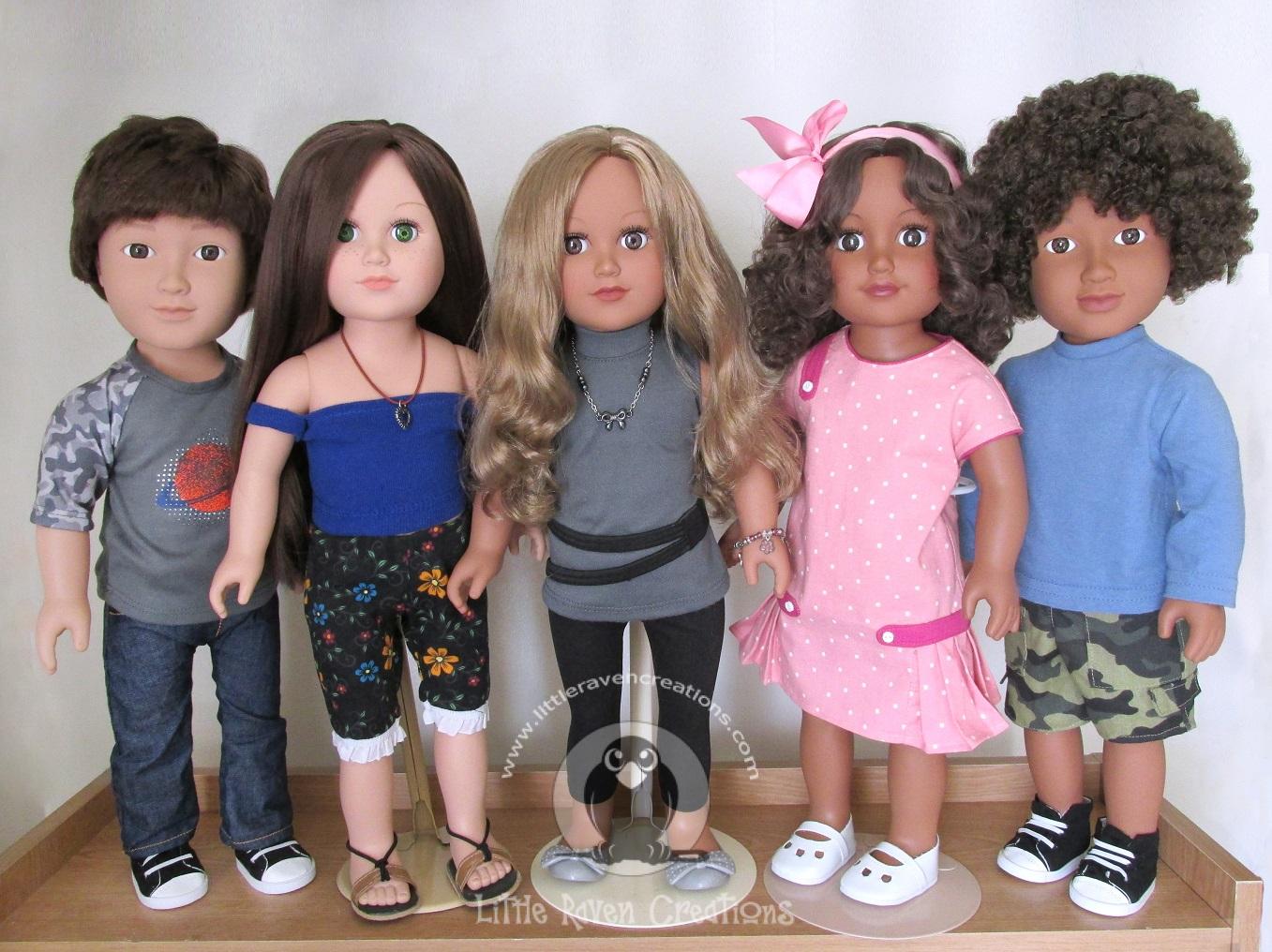 MY LIFE AS DOLLS BY CITITOY

The boy dolls come in two different face sculpts and two skin tones, dark and light (with the "light" being half a tone darker than the "light" color for the girl dolls). Walmart lists them as African American and Caucasian, but some buyers have noticed the latter could also be Asian, half-Asian, or another ethnicity.
My Life As girl dolls are very comparable to American Girl dolls in size. They can share most shoes and clothing with no issue though they may be a bit smaller in the hips. Some of them may be slightly taller and their heads are larger and rounder, while their arms, hands, and legs are slightly thinner. Their feet are comparable. They may not stand as reliably or bend at the joints as easily. Their vinyl color is rosier than than AG dolls; this is true for both lighter and darker skinned dolls.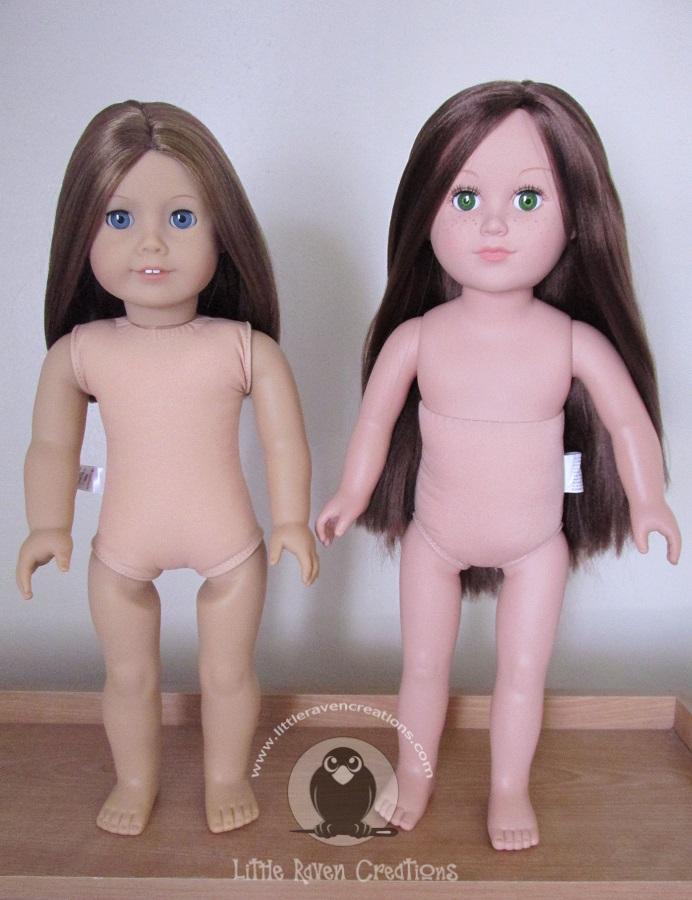 MATTEL AMERICAN GIRL EMILY BENNETT and CITITOY MY LIFE AS CAMP COUNSELOR DOLL

My Life As boy dolls have similar proportions to AG dolls but their hips are definitely narrower and their backsides smaller. They can share shoes and probably most clothes, although pants may not be as interchangeable. Their heads are larger so caps may not share as easily.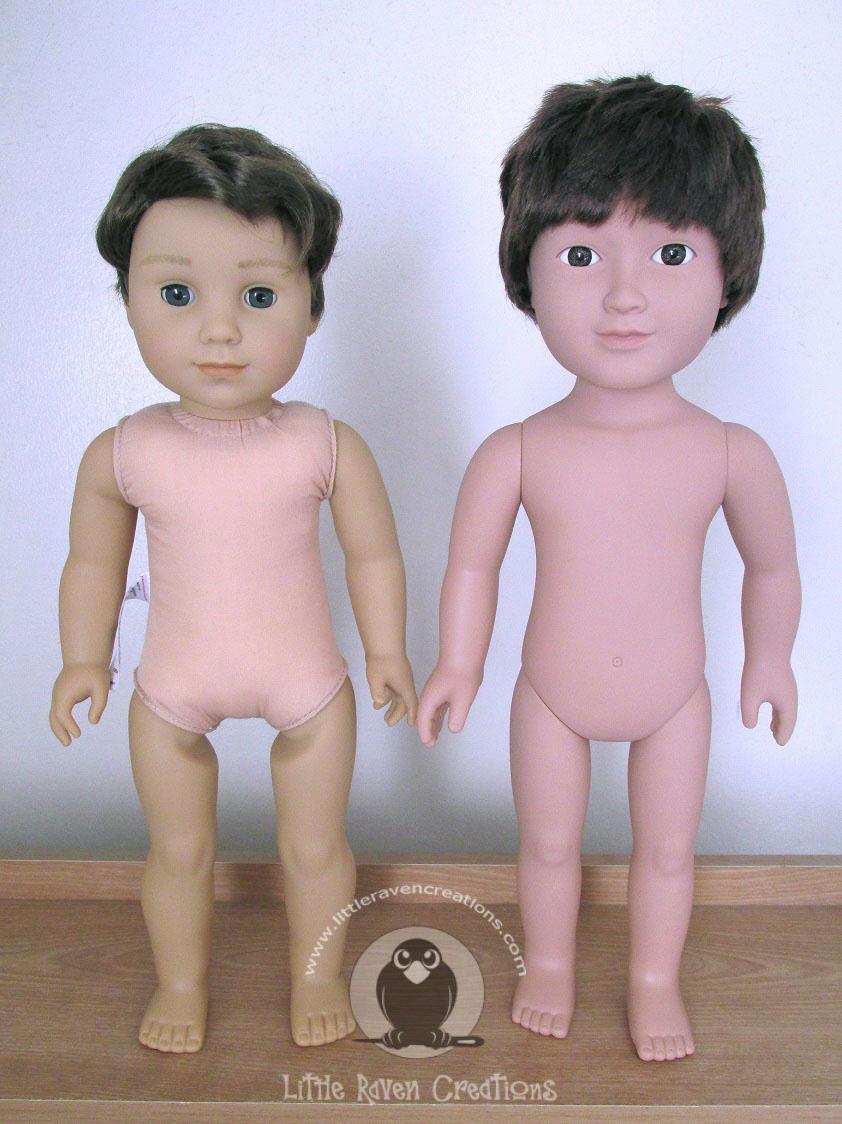 MATTEL AMERICAN GIRL BOY LOGAN EVERETT and CITITOY MY LIFE AS SCHOOLBOY DOLL

| | Pleasant Company AG | Mattel AG | CITITOY MY LIfe AS GIRL | CitiToy My LIfe As Boy |
| --- | --- | --- | --- | --- |
| height | 18" / 46cm | 18" / 46cm | 18 1/2" / 47cm | 18 1/2" / 47cm |
| head | 12 1/4" / 32cm | 12" / 30.5cm | 12 1/2" / 32 cm | 13" /33cm |
| chest | 11 1/2" / 29cm | 11 1/4" /28.5cm | 11" / 28cm | 10 1/2" / 27cm |
| waist | 11 1/4" /28.5cm | 10 1/2" / 27cm | 11" / 28cm | 9 1/2" / 24cm |
| hips | 12 1/2" / 32cm | 12" / 30.5cm | 11 3/4" / 30cm | 10 1/2" / 27cm |
The measurements are approximate. Individual dolls may vary.
My Life As also has its own clothing collections for both boy and girl dolls, though they are sometimes difficult to find.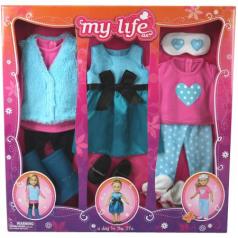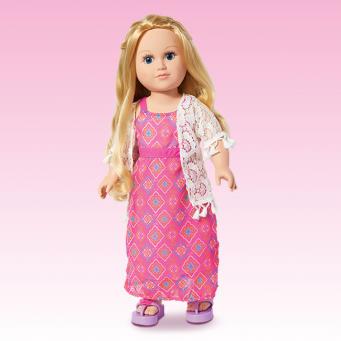 My Life As dolls are available at Walmart for about $30, though both new and used dolls are very common on the secondary market and have widely varied asking prices: as low as $5 or $10 for used dolls, or as high as $80 or $90 for hard-to-find or retired dolls.
[Prices quoted reflect the market at the time of this post; they may differ from the item's current value.]