Post n Stuff
Submitted by

Little Raven

on Sun, 2016-03-20 14:14
I've been severely lacking in my blog posts lately, let's not lie. But between a 30 ft high fire that broke out in my back yard recently during which I had a terrible moment of reckoning that I could lose all my 100+ dolls(!) and the uncomfortable, creeping sensation during the last few months that 100+ dolls might actually be too many (hence trying to pare down my collection) I've been admittedly neglecting my blogmeister duties.

Don't get me wrong, I love my little vinyl children, and selling them off is a bit painful. On the other hand, I can happily imagine having room to walk about my house again lol. Because they had literally begin to creep into every nook and cranny of my living space.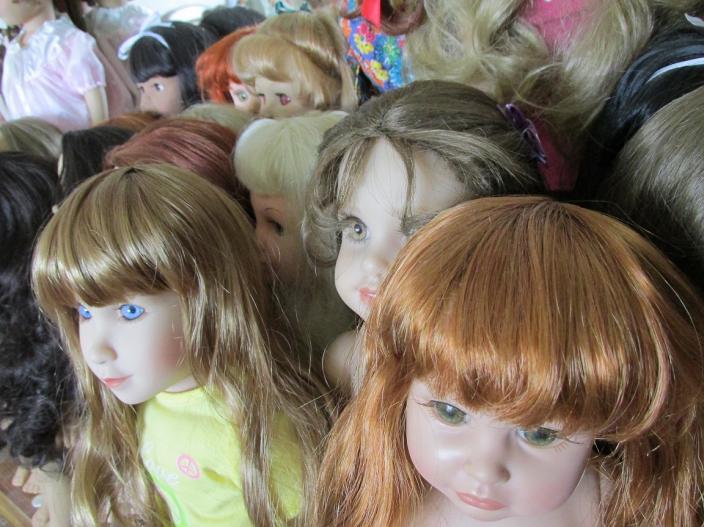 They've taken over!

So last week and this week I have been focusing on getting groups of them all prettied up for adoption, which all alone is an exhausting endeavor. Cleaning up, combing out, photographing, uploading pics, writing descriptions can be a day long endeavor for even one doll. Hey, I take this stuff seriously!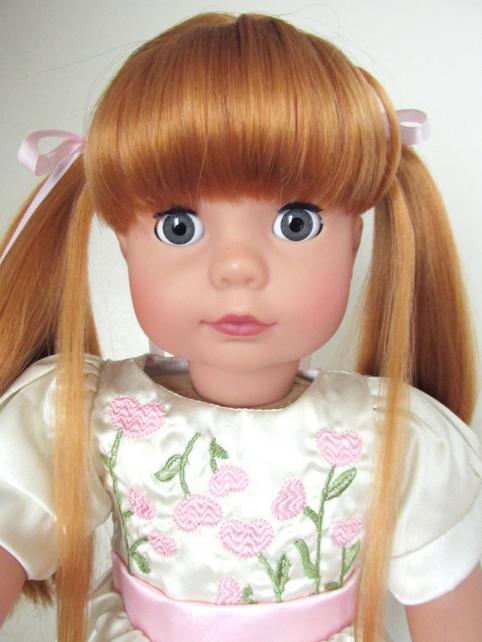 It was so hard having to make the decision to sell this beautiful Gotz doll Precious Day Julia
(until I remembered I have two other Julias exactly like her).


So after I get my final group up for sale, it's back to blogging about AG Friends, Raven Rescues, and FYIs. Promise. Not to mention back to my current pattern designs on the drawing board, Vintage Schoolgirl, and Leather and Lace. Plus my custom doll line is still churning about in the works :)