What I'm Working on Today
Submitted by

Little Raven

on Mon, 2016-03-28 15:23
Four dolls mainly, bringing them back to life, and in some cases, giving them a new life: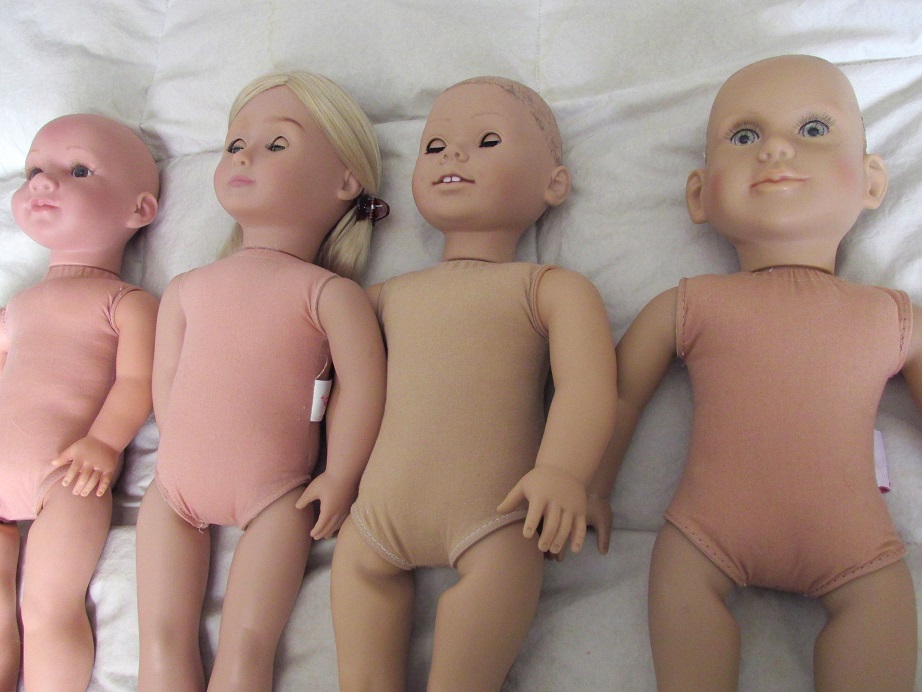 A disembodied Secrist Annette who got a new, articulated, Meritus(?) body and who is going to restart life as a boy




An Our Generation blonde, green-eyed cutie who is going to get a new custom face (she's one brow into it already)

A disembodied Heidi Ott Hannah who got partnered with a headless AG body and who needs new face paint and who is also going to reboot as a boy

A My Twinn 18" Ariel who is getting a serious makeover, and hopefully better brows!



I have my work cut out for me.