Our Generation May Lee and Suyin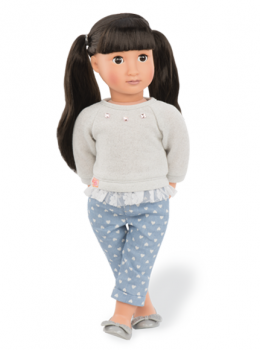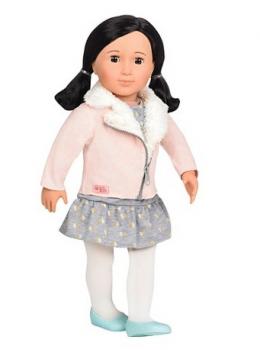 Our Generation recently released Asian May Lee, soon followed by Suyin, each of whom have an original Our Generation face sculpt. May has long black hair in pigtails and bangs. Suyin has medium length black hair in pigtails and a side part.
Previous to May Lee and Suyin, Our Generation may have offered few or no Asian dolls, although they are currently both sold through Target and retail for about $25. However not every Target store will carry them and they may need to be ordered through Target's website.
Battat, the company behind the Our Generation dolls, previously offered at least one other Asian doll that is rare to find today. Her name is unknown. She had light skin, brown eyes, and black fringed hair. She can sometimes be found on the secondary market for varying prices.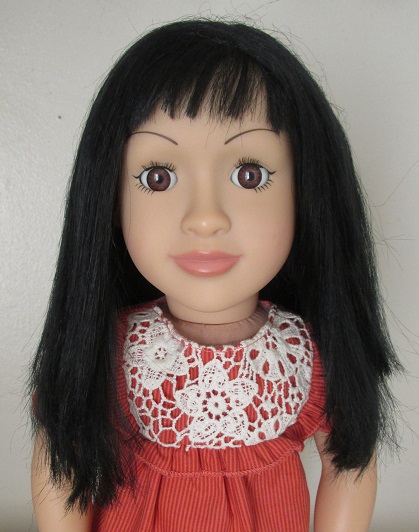 VINTAGE BATTAT ASIAN DOLL
Battat may possibly have offered other Asian dolls besides this one.