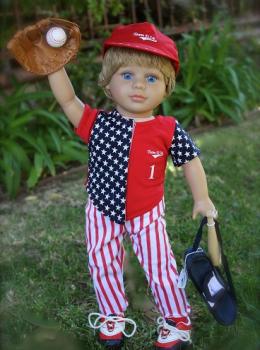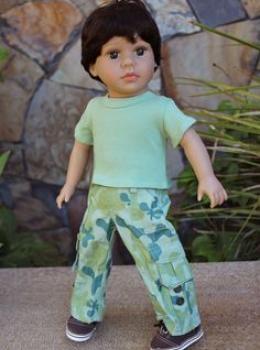 Harmony Club Dolls formerly offered these 18" boy dolls before changing out their stock. They are American Girl size, with cloth bodies and articulated arms and legs, although the body is slightly inferior to American Girl dolls. They have fixed eyes and decent quality wigs. They are also some of the best-looking boy dolls on the market, although they are retired and can be hard to find. They originally retailed for $80.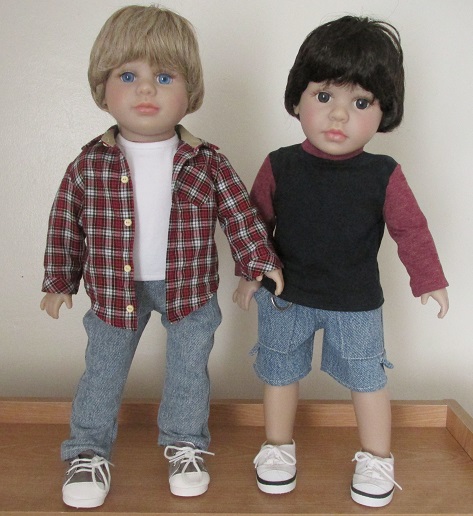 CAMERON and MASON
Harmony Club previously offered several other boy dolls, most of whom used the Cameron mold. Another boy doll with the Mason mold was recently offered on their site. Whether or not these dolls had official names is unknown.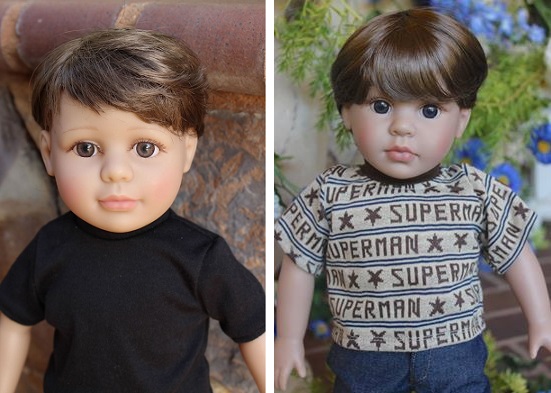 HARMONY CLUB BOYS WITH THE CAMERON AND MASON MOLD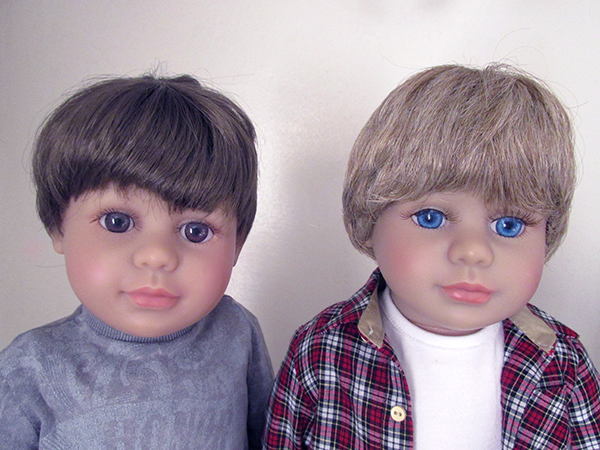 HC BOY and CAMERON


Harmony Club has also created custom boys (below) from their current stock of dolls and offers them for sale at a price of about $100.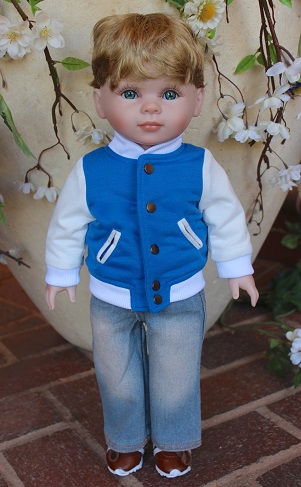 CURRENT HARMONY CLUB BOY