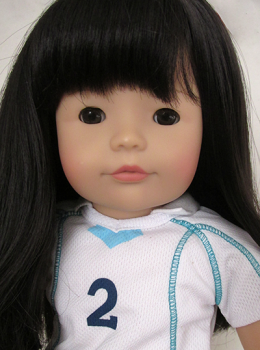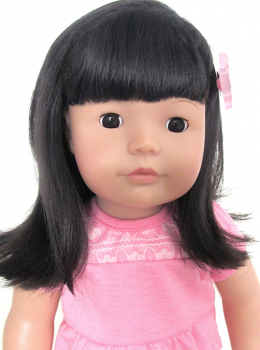 Gotz Precious Day Kimberly | Pottery Barn Kids Mei
In 2002, Gotz added several 18" girl dolls to their Precious Day collection, one of them being Asian pouty-faced Kimberly. Kimberly has light skin, dark brown eyes, and long, thick brownish-black hair with bangs. She was retired after only two years so she can sometimes be difficult to find, but she does occasionally show up on secondary markets like eBay. Her cost will vary, usually between $30 - $100.
A very similar doll is Pottery Barn Kids Limited Edition Mei from China, also by Gotz. Mei uses the same face mold as Kimberly, with a slightly slimmer, slightly lower quality Pottery Barn Kids body. Her thinner hair comes styled into two, high, side buns, and is shoulder-length and layered when taken down. Mei, like Kimberly, is retired and difficult to find. Her secondary market cost when in new condition runs similar to Kimberly's, about $30 - $100.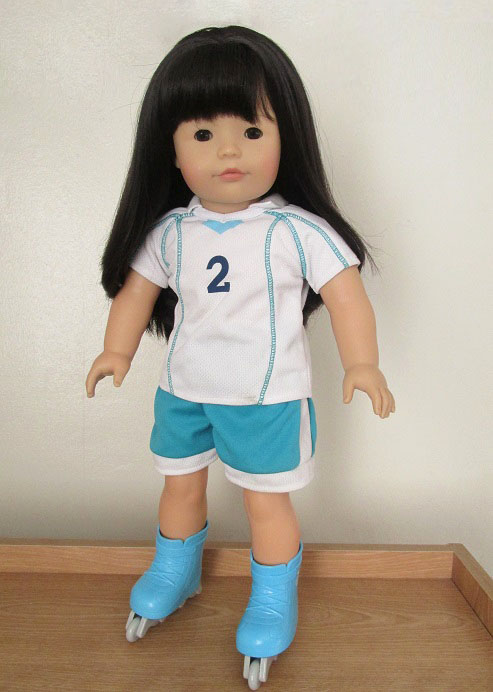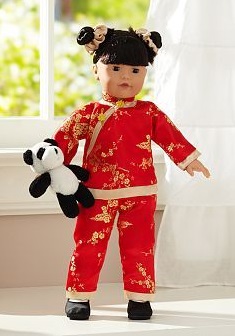 GOTZ PD KIMBERLY AND PBK MEI FROM CHINA