More Divah Stuff
Submitted by

Little Raven

on Thu, 2017-10-26 12:18
I'm still Positively Perfecting it up this week: for starters I got one of the brand new collection Positively Perfect dolls to review, and I was kind of surprised at the final assessment! There are a number of things that have changed from the original Divahs, some for the better, some for the worse. I'll be talking all about that in more detail soon.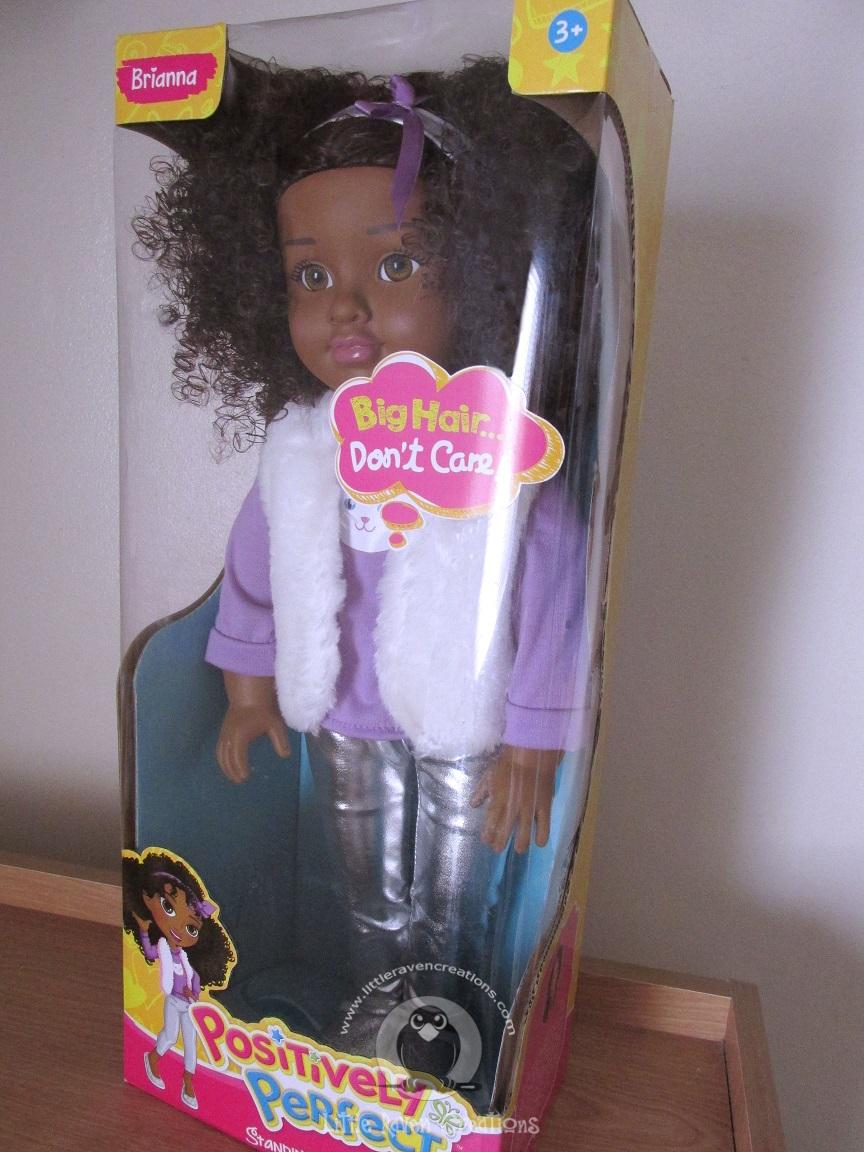 I also finally got around to giving my Divah Diana an armature so she can stand and pose on her own. She's been patiently waiting for it for a while so she was probably happy to get it. More about her adventures on the operating table soon, including a how-to for adding an armature to these dolls.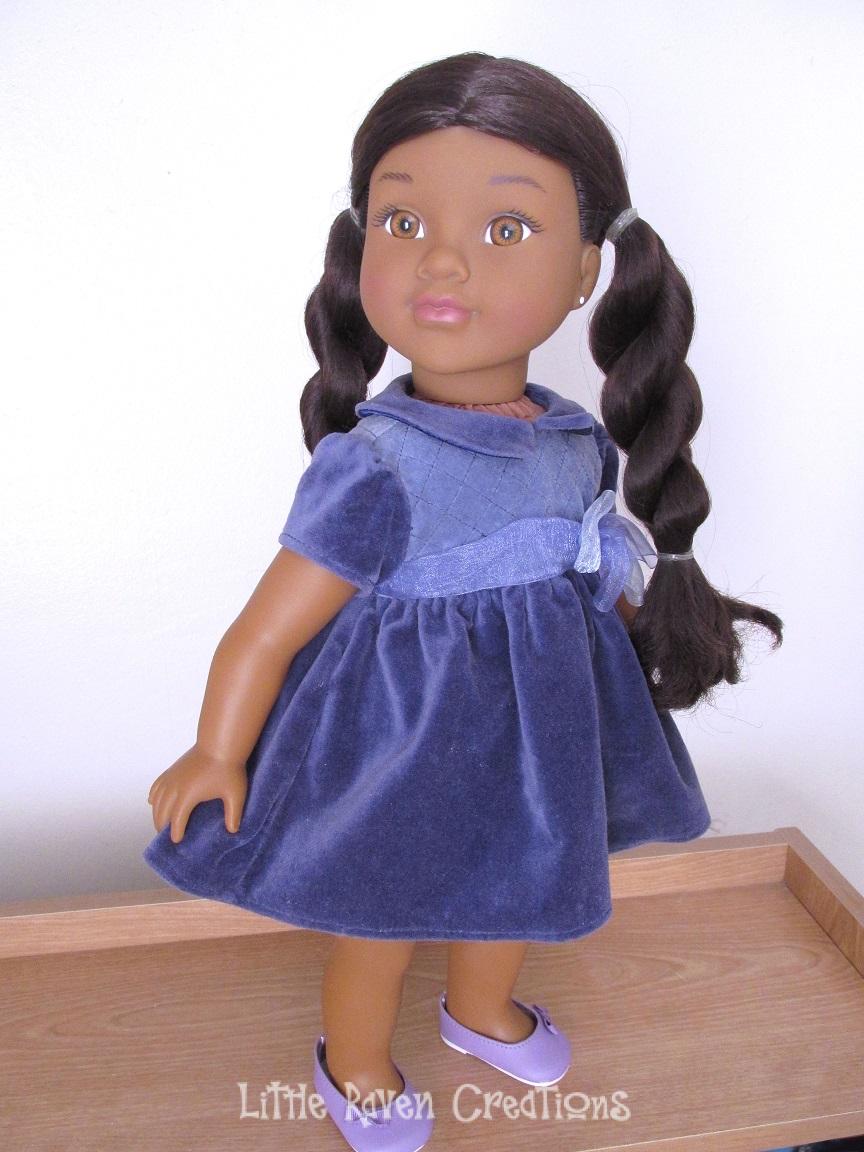 Also, I must mention finding this first-run Abrielle which I plan to compare to the final run of Abrielle. More than any of the other divahs, Abrielle got a serious makeover during the PPD golden age. Actually, her changes between 2012 and 2016 mostly consisted of a new dress color. But in 2016 Abrielle suddenly changed a lot! Just for fun I'll be comparing them in an upcoming post.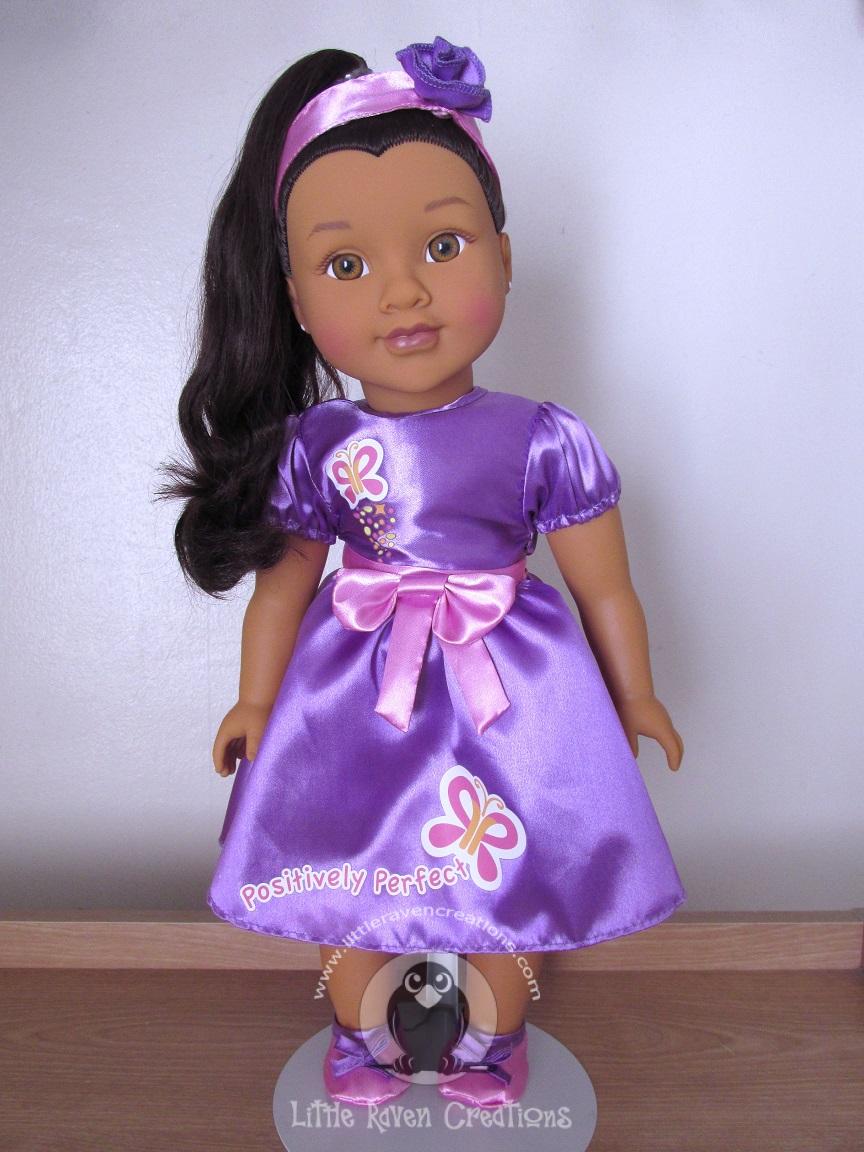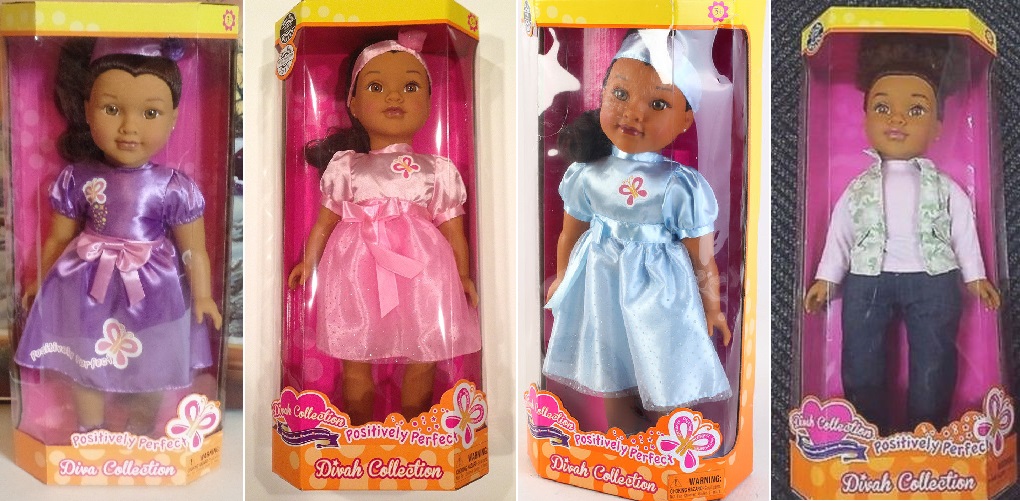 More immediately however, is that after two or three years of searching, I finally got my hands on the original Taylor! I'm not sure if I was just always at the wrong place at the wrong time or if Taylor was just rare. I never saw her at Walmart, couldn't find her on Amazon or eBay for any reasonable price, and after a while, I got tired and just quit looking. Until she popped up on my radar all over again earlier this month.
I also haven't been too lucky finding Zair, and she may get her own post when and if I ever do. But for now, let me say I absolutely love Taylor!
She was a NIB doll so that was a plus. Because of these dolls' 3/4 vinyl limbs, I actually thought she was a white-bodied doll when I first saw her in the box--until I realized it was her white shorts showing, not her cloth body LOL. :)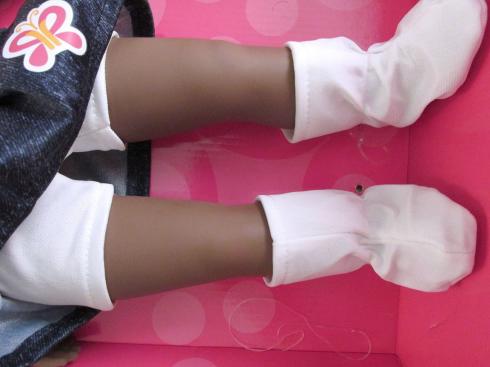 I really really like her "meet" outfit! Some of the other dolls' early outfits were fairly cute. (Well mostly Zair's.) But the two Divahs I had before Taylor were Abrielle with the pink dress and Diana with the red dress. I wasn't too impressed with either of the dresses; not very design-original in my opinion. But Taylor's little 2-piece skirt and top are adorable. They have more style, and her cute beanie beret really brings it all together. Plus the boots are cute and unique.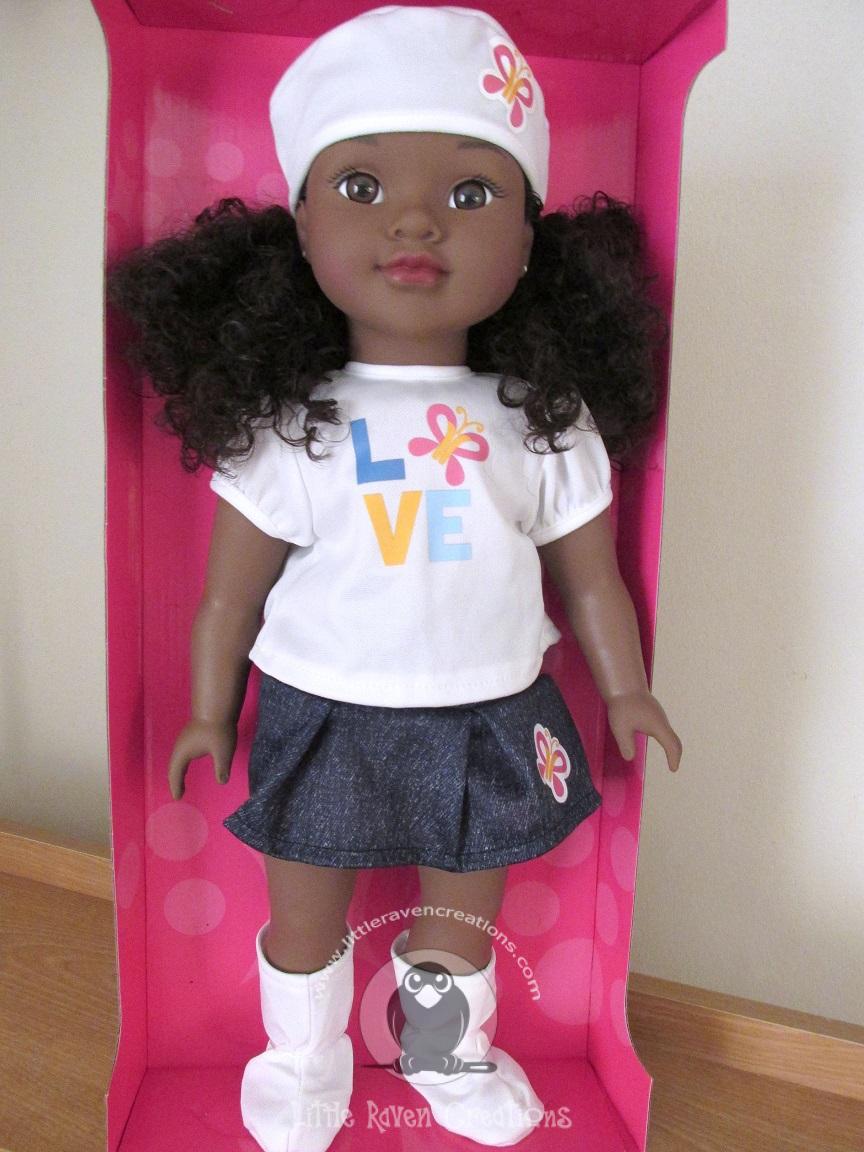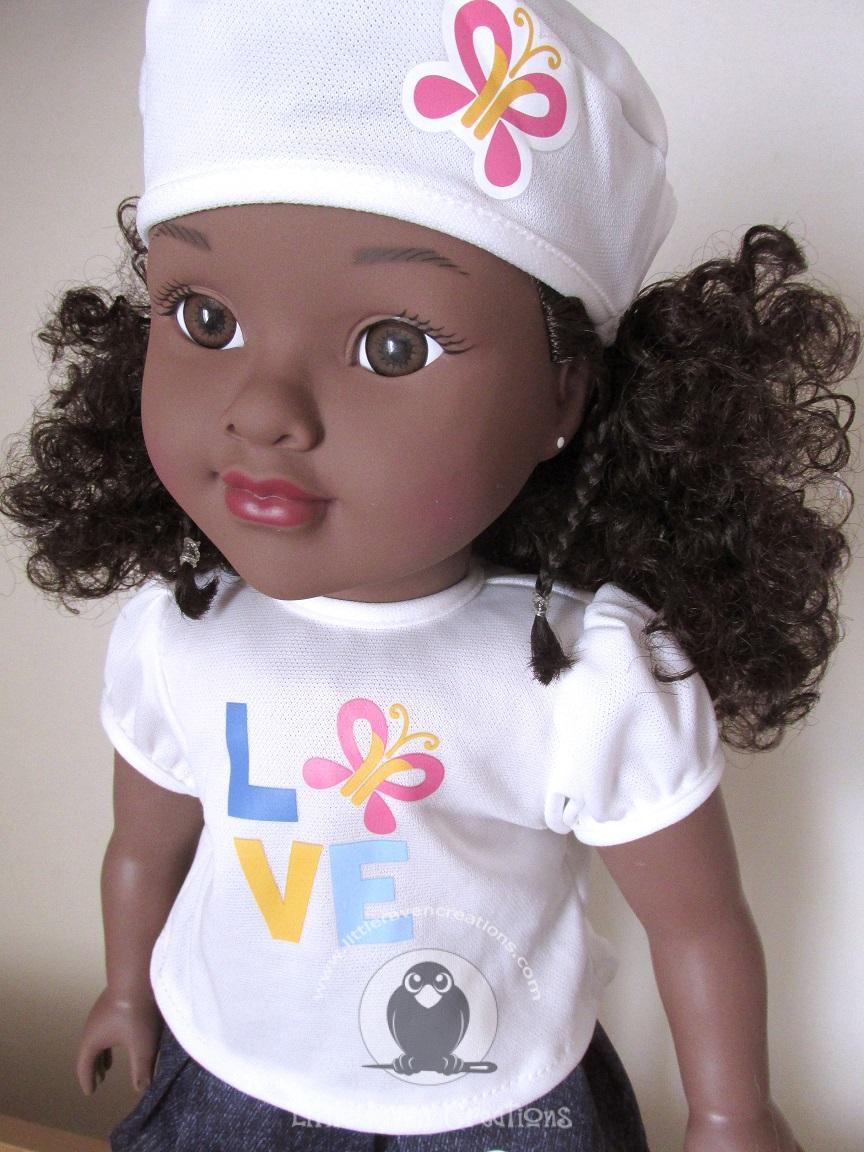 Interestingly Taylor's hair was thinner and less curly than I thought it would be. Here she is without her hat.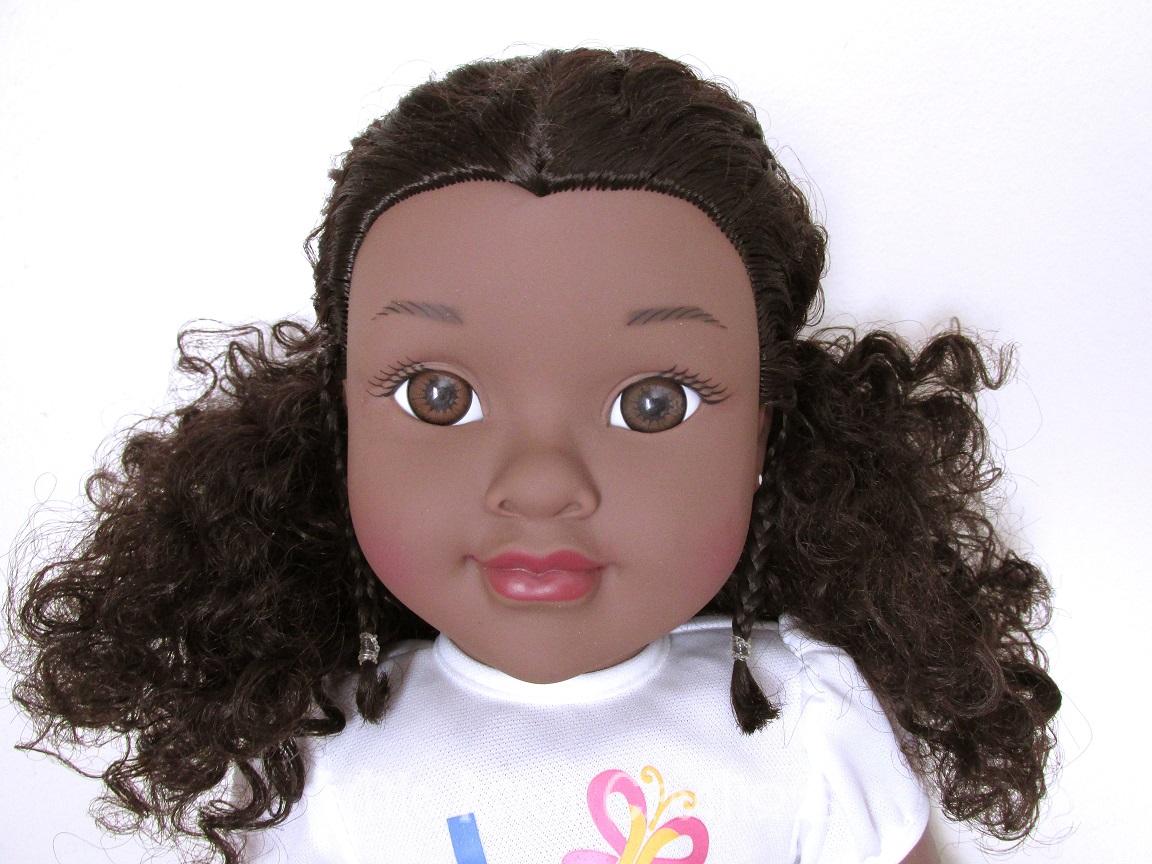 None of the dolls have as dense hair as they could have, but some of the other pictures I've seen of Taylor around the web seemed to suggest her hair was a bit thicker (and longer).
The box art also shows her with thick side braids, but her actual side braids were really thin and nearly invisible. They were originally tucked behind her hat in fact.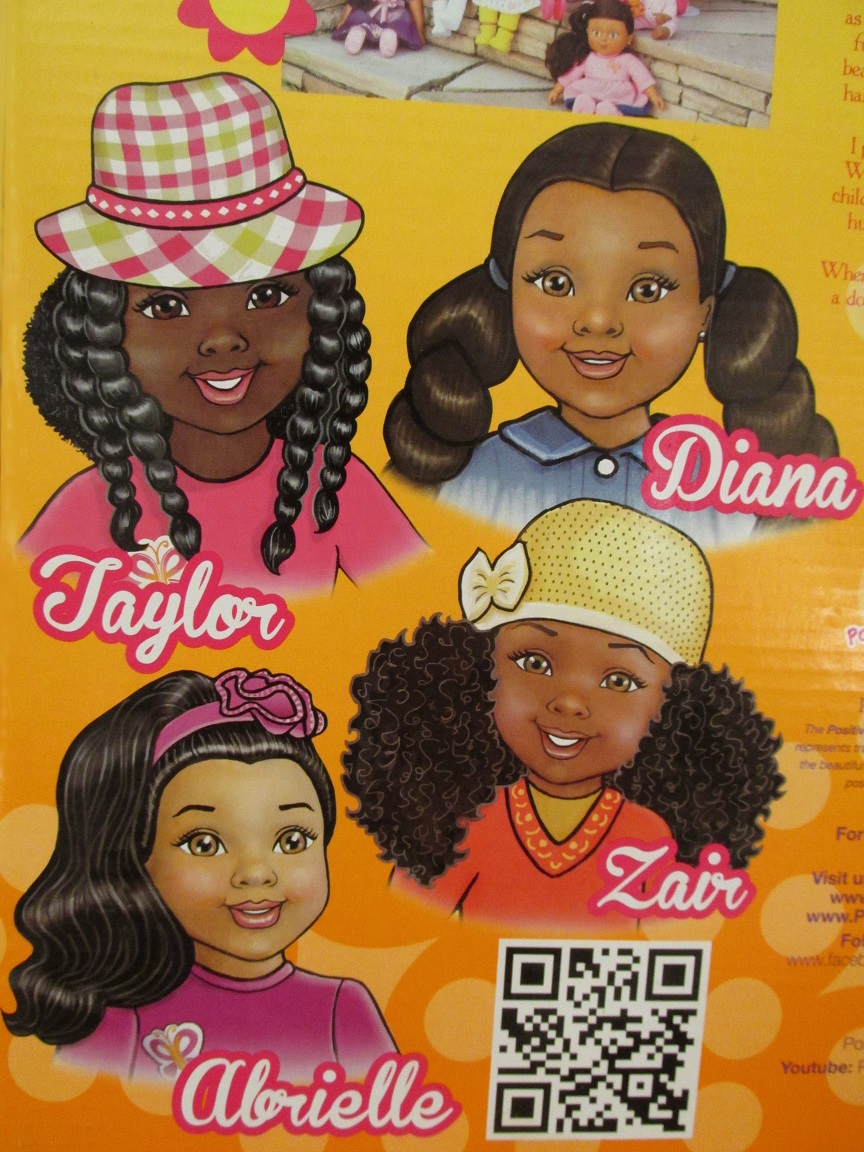 But the braids did make me wonder if all her hair could be braided in small braids, and does she possibly have enough hair to do that with without leaving major bald spots?
Either way, her hair is pretty even as is. Again, it's not as curly as it could be, but maybe it's easier for younger kids to take care of.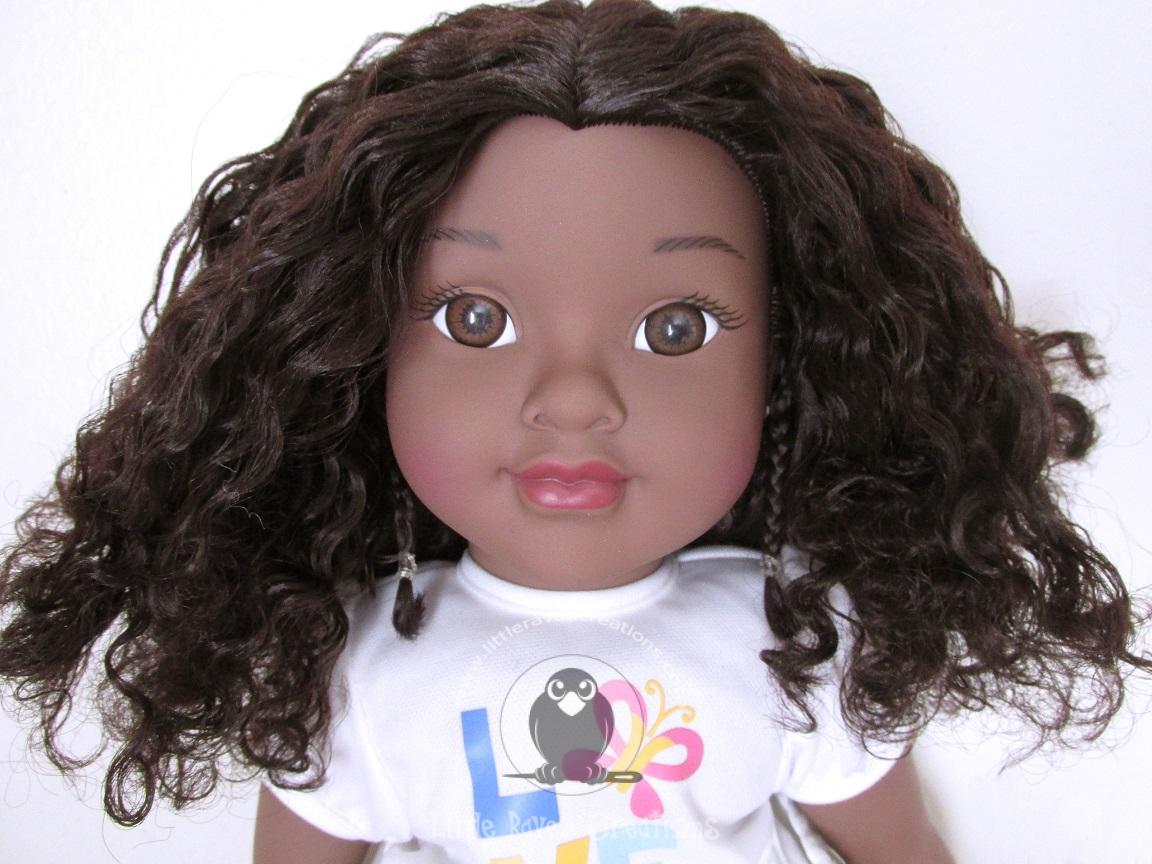 I also noticed her eyes were a bit darker brown than her Divah peers whose eyes are hazel, and her lips are painted a deeper red color, which actually goes well with her darker skin tone. All in all, she's a very pretty doll!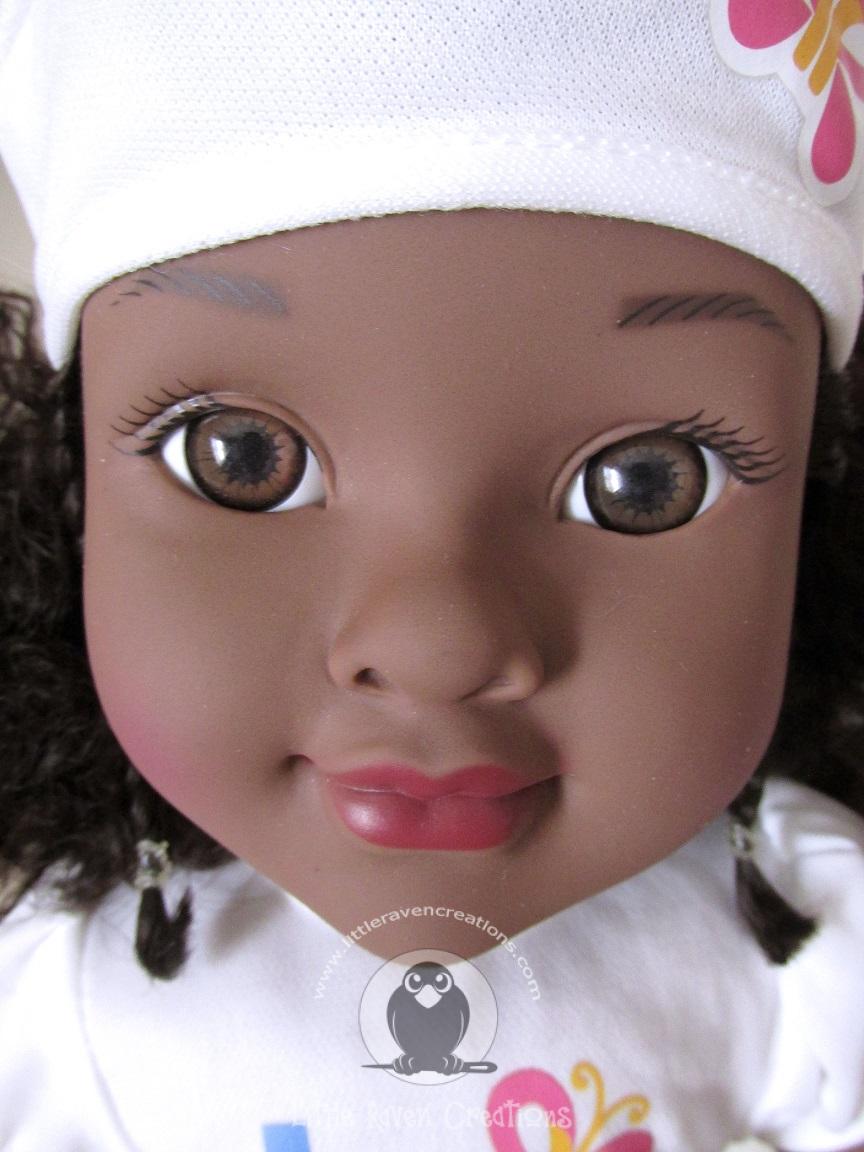 Truth is I just can't seem to get enough of these dolls, I want them all! But a few of them are harder than ever to find these days. The new Positively Perfect collection is a nice way to keep the dolls going, but I do like the classic Divahs best. So the quest continues. I'm talking to you, Zair. . .
Anyway for now I'm going to have to decide if I want to armature Taylor or not. Normally I prefer the armature, but there is something sweetly innocent about these dolls in their natural, soft-bodied state.