Fant'sy Vest Pattern
It's fancy! t's fantasy! It's the cool new Fant'sy Vest pattern for your 18" doll. This pattern can create a fantasy, steampunk, holiday, or even a carnival or anime-style look with this unique design. The Fant'sy Vest is a fully lined, princess seamed, lace-up vest made to fit most 18" dolls. Tips are provided for embellishments.
Pattern does not include dress, hat, or other accessories.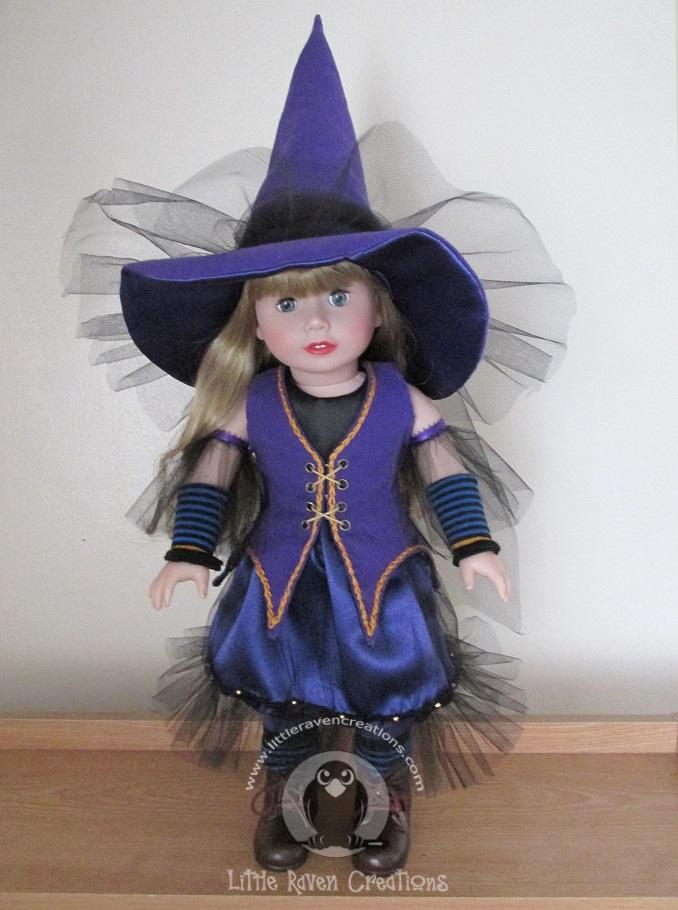 This fashionable little witch is wearing the Fant'sy Vest and
The Fabulous Witch Hat as part of her ensemble

Note:
This product is for a digital pattern ONLY. No actual clothing is being sold. The pattern includes only the vest. It is designed for newer American Girl dolls or any other 18" doll with a waist of 10.5" or smaller. It will fit very snugly over shirts and other clothing.